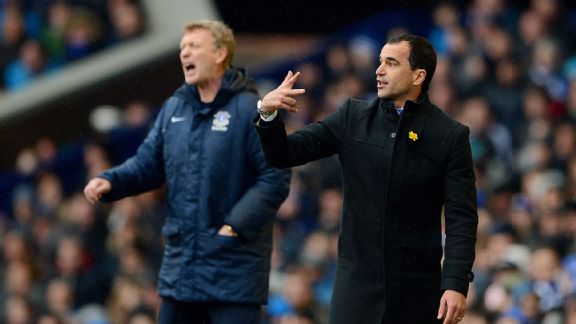 AllsportDavid Moyes was praised for what he did at Everton, but Roberto Martinez has surpassed him in his first year as his successor.
---
Two teams will take the field this Sunday at Goodison Park but only one has even a passing interest in what remains of the season. And it isn't Manchester United.

The spotlight will naturally fall on the demeanour of the two managers. One is much loved at his new club, another has overseen a miserable campaign. It is not what people expected.

• Mitten: A season no one expected
• Moyes plays down Everton return

Despite posting eleven immaculate years at Everton, David Moyes has left a mixed legacy behind. Continue Reading...