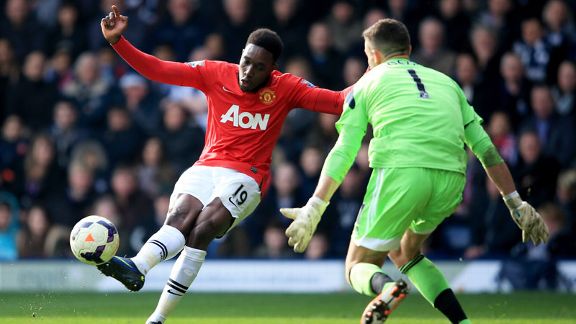 GettyImagesDanny Welbeck put the icing on the cake for Manchester United, making it 3-0.
There are signs of life at Manchester United. Saturday's 3-0 win over a plummeting West Bromwich Albion provided some balm to the wounds that have afflicted the Premier League champions of late. For once, they played some decent football too.

However, it must be remembered that West Bromwich Albion, along with Fulham, are rewriting the book on how to destabilise a football club. The Baggies' sacking of Steve Clarke earlier in the season didn't make sense at the time and makes even less now. Continue Reading...