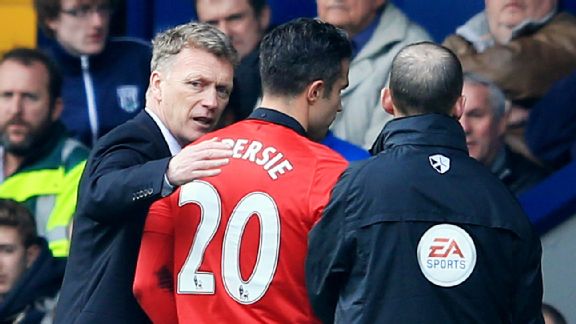 AllsportRobin van Persie was subbed off in United's last game, against West Brom.
---
Robin van Persie was the catalyst for Manchester United's 20th league title and immediately felt at home when he arrived at Old Trafford from Arsenal in 2012. But all is not rosy in the garden. The Dutchman's last two performances have not been great, and amid a host of rumours, one wonders if he will still be in Manchester this time next year.

United boss David Moyes could make an enormous statement of intent by dropping him against Liverpool this weekend.

- Rooney: Liverpool, City success hurts
- Okwonga: Can Cleverley be excused this season? Continue Reading...