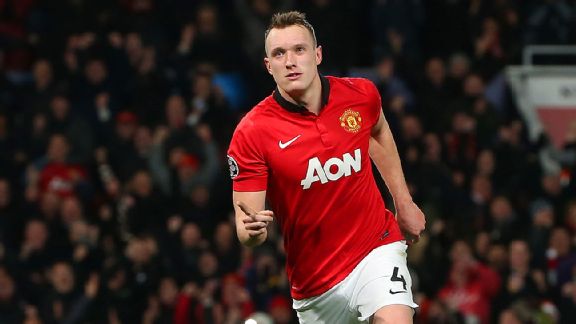 Matthew Peters/Man Utd/Getty ImagesPhil Jones spearheaded United's Champions League triumph over Shakhtar.
It seems like there's too much talking at the moment. Well, at least too much of the wrong kind: It's all a little bit too downbeat. Prior to the 1-0 home defeat in the Premier League against Newcastle, David Moyes commented that, "We are going to make it as hard for them as we possibly can," which was hardly the most rousing call to arms. Following the match, he admitted that, "In recent games we have not finished games in the way we would have liked to."

He could have been referring to the fact that the away side had, somewhat chasteningly, indulged in a period of keep-ball in the closing stages of their victory as the Toon Army sang, "Geordie Boys, we're taking the piss. Continue Reading...