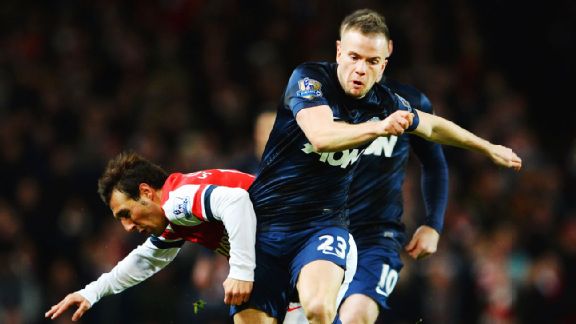 Michael Regan/Getty ImagesTom Cleverley has rarely performed with distinction this year, but he can plead a few mitigating circumstances.
---
Tom Cleverley has taken more than his fair share of furious criticism this season, and so it must have been a relief to see one of his former managers speak out in his defence. Meanwhile, the sheer strength of this advocate's words had several people wondering if they had read Cleverley all wrong.

Everton's Roberto Martinez, widely regarded as one of the most innovative young managers around, confessed last week that he was confused by the anger at the England midfielder's performances. Continue Reading...