Ferdinand signing indicates continuity under Moyes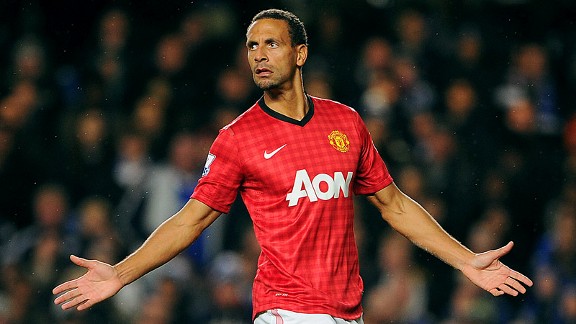 Michael Regan/Getty ImagesRio Ferdinand will be one of United's mainstays under David Moyes.
The first item in David Moyes' entree has been safely dispatched. No, not the future of Wayne Rooney, talk of which threatens to dominate the summer, but the securing of Rio Ferdinand on a new contract. The former England defender, in outstanding form for the second half of the season, has signed a one-year deal.

This is excellent news for both the player and the club. Ferdinand's importance in steadying a defence that had looked alarmingly porous before Christmas cannot be overstated. The elegance with which he times his tackles and addresses the ball have not faded, even if the passage of time has relieved him of some pace. It is difficult to remember, but there was a moment in the year when his form dipped enough for people to suggest that he should move to China.

- Ferdinand signs new deal with United
- Rooney open to PSG move

That move would have been relief for many of the Premier League's forwards, who instead had to contend with Ferdinand alongside a now-mature Jonny Evans in the centre of defence. Together, the two were thoroughly mean, and Moyes will be happy to build his championship defence upon this axis.

Ferdinand, alongside the retiring Paul Scholes and Ryan Giggs -- who has also signed a one-year deal -- was identified by Sir Alex Ferguson as one of the team's elder statesmen, a testament to his influence and experience. He has been at the club for a decade, and at a time of profound change, he represents a continuity that Moyes will welcome.

This era, where footballers cost many millions of pounds, is strewn with wasteful purchases. On Ferdinand's arrival at Old Trafford for almost 30 million pounds, many supporters felt the club had paid over the odds. As the years have passed, though, it has become clear that his purchase was every bit as integral to Manchester United's last 10 years of success as the acquisition of Rooney. And as he prepares to outlast the Scouser at Old Trafford, Ferdinand can quietly and proudly reflect on what a good piece of business he has been.