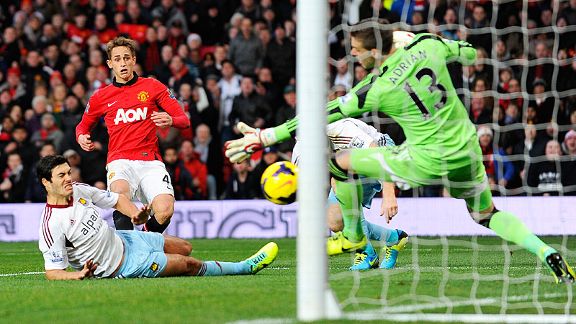 GettyImagesAdnan Januzaj doubles Man United's lead against West Ham.
Manchester United's 3-1 victory over West Ham United at Old Trafford was a match that manager David Moyes -- now on a four-game winning streak -- will recall almost entirely with satisfaction, the only real blemish being an injury which called for Danny Welbeck's early withdrawal.

By the time the England forward had made way for Javier Hernandez nine minutes into the second half, he had opened the scoring for the second successive Premier League game, giving the home team a lead they would not relinquish. Continue Reading...