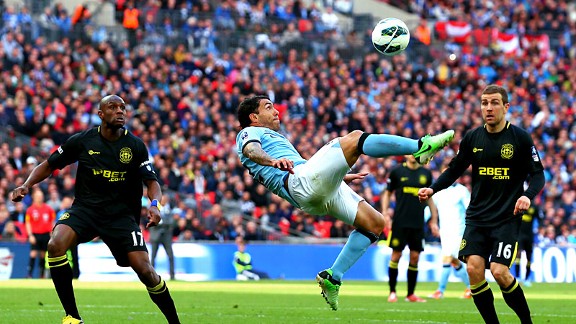 Alex Livesey/Getty ImagesA Man City team including Carlos Tevez had the FA Cup wrested away from them by Wigan in last year's final.
It was only seven years ago that Manchester City were knocked out at this stage of the FA Cup two seasons running and the future was looking tremendously bleak for the club. In 2007, the deed had been done thanks to a 2-0 loss at Ewood Park, where the fans' chants of "you're not fit to wear the shirt" echoed around Blackburn following a lacklustre display by the away side. The year before, West Ham had the honour of breaking blue hearts.

It felt at the time that that was as good as it was ever going to get –- scraping Premier League survival and then having a decent cup run that ended in the quarterfinals, just when the hopes of winning the competition might have been creeping into the supporters' minds. Continue Reading...