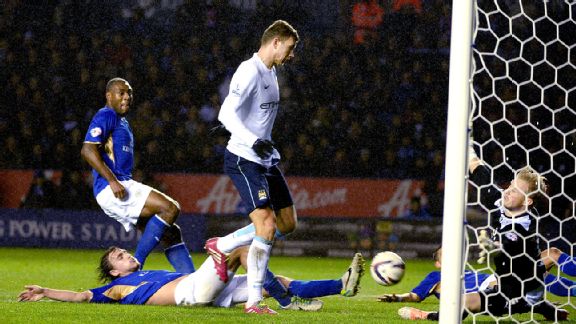 Ross Kinnaird/Getty ImagesEdin Dzeko's brace paced Manchester City past Leicester in the Capital One Cup.
If there is ever a team that can slip on a banana skin, it's Manchester City. So when the cubes were placed on the table following the Blues' last League Cup tie (cubes on a table doesn't have a patch on the FA Cup's balls in a bowl, let's be honest) and it paired City with Leicester -- the only remaining non-Premier League team -- away from home, the fruit was peeled and the exterior covering was tossed on the floor ahead of the King Power Stadium's visiting players.

As a quick side note -- has anyone ever actually slipped on a banana skin? Continue Reading...