City's rich history of cup fighting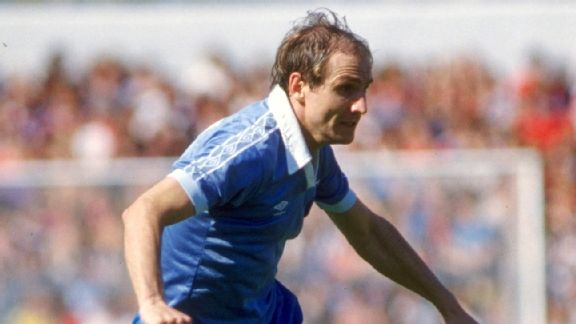 Allsport UK/Getty ImagesDennis Tueart's bicycle kick winner in the 1976 Capital One Cup lives on in Manchester City lore.
And so the minds turn toward the Capital One Cup, or the League Cup, as City fans of a certain age recognise it. In the '70s when City began a close and exciting relationship with this tournament, the Blues were one of the teams most associated with a trophy launched in 1960 to rival the long-standing glamour of the FA Cup. Between 1970 and 1976, City participated in no fewer than three Wembley finals in this competition, winning two and losing one.

- Mooney: Pressure of success
- Report: Kompany motivated by Wembley defeat

Indeed the decade between 1970 and 1980 belonged to just six teams in this tournament, with Nottingham Forest winning it twice, Wolves winning twice (once against the Blues), Spurs winning twice, Villa winning twice and a solitary win for Stoke, which is still the only trophy in their history so far. Add to that, City's two final wins against West Brom in 1970 and Newcastle United in 1976 and a strange pattern of domination by the few emerges.

City's own efforts were hampered in 1970 by the staging of the Horse of the Year Show at Wembley days before the final. When Mike Doyle and his teammates made it out onto the pitch, they found a veritable mud heap, chopped up by hundreds of horses' hooves. Worse still, the ground staff had covered up the mud and puddles with straw, which had produced something approaching a midden heap. How anybody managed to keep their feet on that surface remains one of football's great mysteries, but, in fact, an enthralling match followed, with Jeff Astle giving the Baggies an early lead.

City, delayed in their return from a tough European game in Portugal against Academica de Coimbra in midweek, could not have asked for a more unsuitable pitch for their tired legs, but they summoned the strength of champions from deep within and hit back with a goal from Mike Doyle to level things. City, playing a side containing 10 Englishmen and a Scot, plus Englishman Ian Bowyer on the substitutes' bench, finally scraped a winner off the unlikely boot of Glyn Pardoe, a truly unsung hero for a muddy occasion.

By 1974, City's glory period had died away and the great side built by Malcolm Allison and Joe Mercer was disintegrating. Under the tutelage of "sergeant major" Ron Saunders, a no-nonsense authoritarian figure brought in from Norwich City, the Blues fielded a side bursting with attacking intent. Rodney Marsh, Denis Law, Colin Bell, Francis Lee and Mike Summerbee all played on a sunny day at Wembley, but Wolves, with a mishit goal from Kenny Hibbitt, took an unexpected lead. It took City a long time to get level, mainly thanks to an incredible performance from Wolves' young reserve keeper Gary Pierce. Bell eventually equalised and City, expected to go on and win it, were caught out by a late attack from Wolves, rounded off by John Richards after a low cross had clipped the heels of Rodney Marsh and fallen right into his path.

City fans only had to wait another two seasons before the Blues were gracing Wembley's wide open spaces once again, this time against Newcastle United in 1976. The barren spell that the club was about to embark on, with no trophy won until the FA Cup final victory over Stoke in 2011, would have been difficult to predict at this point. Those of us who can remember the sight and noise that met Peter Barnes' opener might have savoured it even more in hindsight. Newcastle, their side struck down with a flu bug, battled back through Alan Gowling and for a while the final stood on a knife's edge, before perhaps the most famous City goal at Wembley fell to Dennis Tueart.

Tueart, a signing from Sunderland of all teams, was a unique mixture of winger-cum-goal scorer and on this occasion, he waited until the right moment to launch his name into the annals of football history with a never-to-be-forgotten overhead kick from Tommy Booth's headed knock-down. "It's not even the best bicycle kick I've scored," chirruped the scorer afterwards as the traditional Wembley glee took over. Tueart will be remembered for his trek to the losers' dressing room with the League Cup full of champagne, where the television cameras captured a crestfallen Malcolm Macdonald sip timidly from the loving cup.

Scenes and images of a bygone era for football fans and for City fans, too; it represents an era when the Blues were regular competitors to carry off this third trophy of English football. A return to this final has been a long time coming. To many, Tueart's winner in 1976 will be nothing more than a bookmark in history, a tale handed down from father to child, embellished each time with the flourishes of those who know they cannot be contradicted.

City now face a golden opportunity to relive past glories in the League Cup and lift the three-handled trophy for the first time in almost 40 years. If they manage it this weekend, you will excuse one or two of us thinking back to Wembley 1976 and the day Dennis Tueart took to the skies.