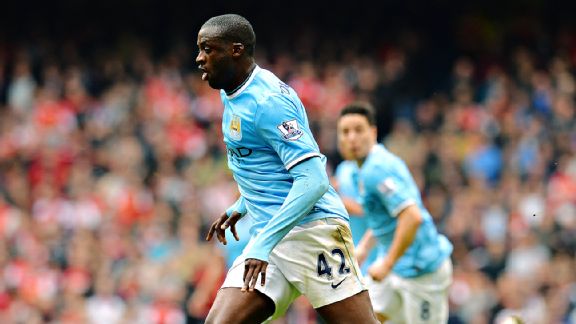 AllsportGoals were easy to come by mid-season for Yaya Toure and his Man City teammates.
Manchester City, deep into Phase 3 of a strangely serpentine season, must now hope that there might just be an obtuse, jarring, exhilarating and extremely short Phase 4 before the season's curtain drops on us all in less than a month's time.

Phase 1 traversed under the glaring light of August's flashbulbs, with a new regime in place and new recruits gently stretching their hamstrings for the slog ahead. It turned quickly into a festival of high-profile mistakes that allowed the great and good of the press to lampoon Manuel Pellegrini as a Chilean never-has-been, lost little Fernandinho as a complete waste of funds and pre-beast Alvaro Negredo as a poor second option to Tottenham's stunning capture of Valenican goal-god Roberto Soldado. Continue Reading...