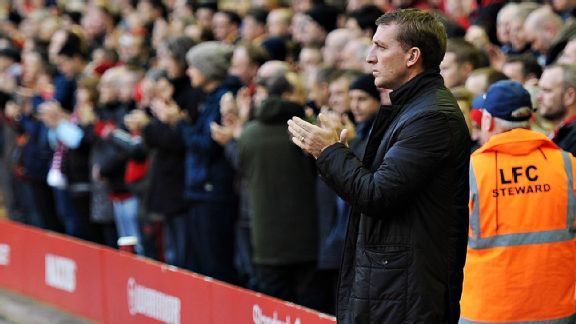 John Powell/Liverpool FC/Getty ImagesIn season two, Brendan Rodgers has led Liverpool to within two points of leaders Arsenal a week before Christmas.
Brendan Rodgers has a lot to be thankful for this Christmas. His Liverpool side are second, he manages one of the world's absolute best in Luis Suarez and he even had the honour of hearing his name sung -- loudly, with actual meaning -- around White Hart Lane on Sunday.

But most of all, he should be thankful he has a job at all.

This is not to suggest Rodgers' work at Anfield has been unsatisfactory over the past 18 months. On the contrary, it is to recognise how it could have been very different for him and Liverpool in a season that has witnessed clubs become tetchy at the first sign of discontent. Continue Reading...