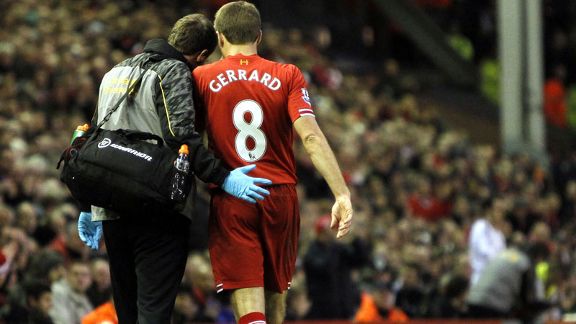 PA PhotosSteven Gerrard pulled up and was replaced against West Ham.
It was inevitable, they said. Punting the ball towards goal for the thousandth time in six days, Steven Gerrard felt a twinge, a pull, a problem for Liverpool -- a two-second movement which has ultimately led to six weeks on the sideline.

It was inevitable. Gerrard is now 33-years-old and has played more league football for Liverpool than most. Last season, he started 35 Premier League games -- a joint-high in his career -- and did not miss a minute until April 27 with Liverpool already 4-0 up against Newcastle. Continue Reading...