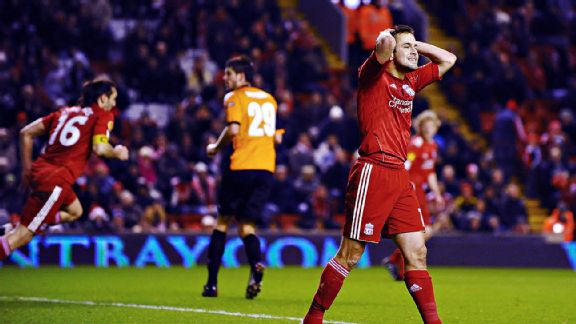 Paul Ellis/AFP/Getty ImagesWhile at Liverpool Joe Cole never seemed to capture the same form he had at Chelsea.
Since their return to the Premier League, West Ham United has become something of a retirement home for Liverpool's unwanted misfits. He may not be their favourite opposing manager, but perhaps Liverpudlians ought to be a little more appreciative of Sam Allardyce when he takes his place on the Anfield touchline this Saturday. I mean, it's not as though there was anybody else hammering down Brendan Rodgers' door to take Joe Cole, Andy Carroll and Stewart Downing off his hands.

- Walsh: Suarez owns the show at Anfield
- Report: Rodgers: Suarez can be Anfield legend

Taking over three huge contracts that Liverpool were desperate to offload was a generous enough gesture from 'Big Sam', but handing over well in excess of 20 million pounds on top was almost 'Chelsea-like' in terms of its generosity. Continue Reading...