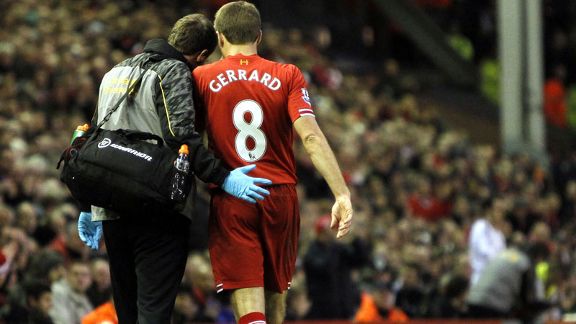 PA PhotosSteven Gerrard pulled up and was replaced against West Ham.
It was inevitable, they said. Punting the ball toward goal for the thousandth time in six days, Steven Gerrard felt a twinge, a pull, a problem for Liverpool -- a two-second movement which is expected to result in up to six weeks on the sideline.

It was inevitable. Gerrard is now 33 years old and has played more league football for Liverpool than most. Last season, he started 35 Premier League games -- a joint-high for his career -- and did not miss a minute until April 27, with Liverpool already 4-0 up against Newcastle. Continue Reading...