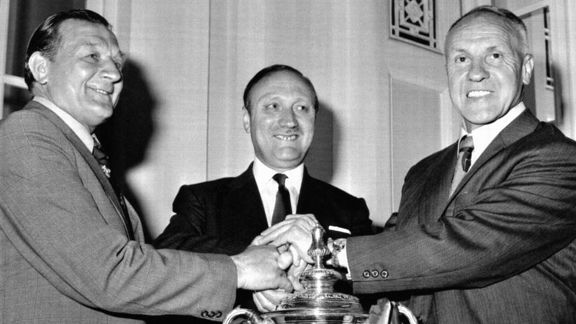 GettyImagesBob Paisley and Bill Shankly's success was down to tactical acumen in the market as well as money.
A comment from a Manchester City reporter sparked a feisty debate on Twitter before the Liverpool vs. City encounter on Sunday.

It was suggested that Liverpool had been "bankrolled" in their glory days in a similar way to what is going on at the Etihad now. It's preposterous of course, but typical of those who wish to defend the achievements of heavily financed teams such as City and Chelsea. It must get very wearying having to defend your club from accusations of artificial success and assisted competition all the time. Continue Reading...