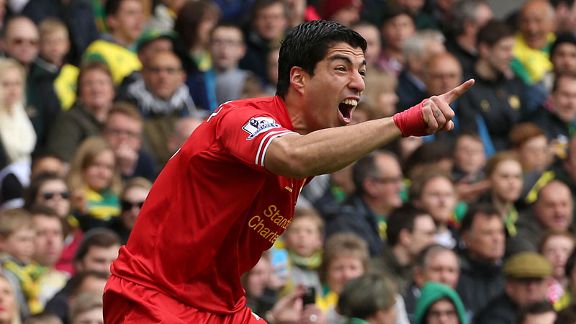 GettyImagesLuis Suarez celebrates Liverpool's second goal as they took a giant stride toward the title at Norwich.
"We go to Norwich. Exactly the same!" bellowed a fired-up Steven Gerrard after the Reds' heart-stopping 3-2 victory over Manchester City a week earlier. His teammates took his inspirational words a little too literally, as Kopite nerves were once again shredded following another dramatic victory by "exactly the same" scoreline at Carrow Road.

Liverpool deserved their victory, but just as they did last week, they made their supporters sweat. The final whistle was greeted with huge relief by players and supporters alike. Continue Reading...