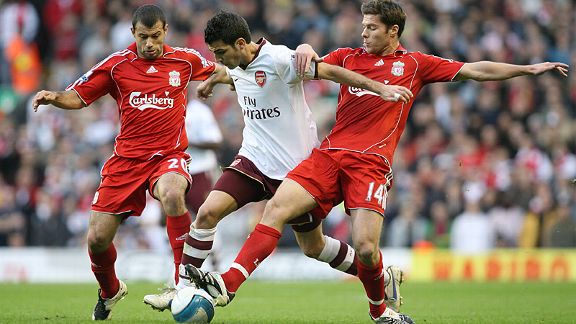 PA PhotosXabi Alonso and Javier Mascherano in Liverpool's "best midfield in the world" as the old Anfield song claimed.
In 2007, Liverpool fans had a song that paid homage to the "best midfield in the world." While the validity of that boast was questioned by some outside of Anfield, the mere fact that such a claim could not be immediately scoffed at was evidence enough of the undoubted quality that Liverpool possessed in the middle of the pitch.

As the song explained: "We've got Xabi Alonso, Momo Sissoko, Gerrard and Mascherano-oh-oh." Quite a quartet, wasn't it? Liverpool reached the final of the Champions League that year, largely on the back of the strength of their midfield, as well as a solid back four. Continue Reading...