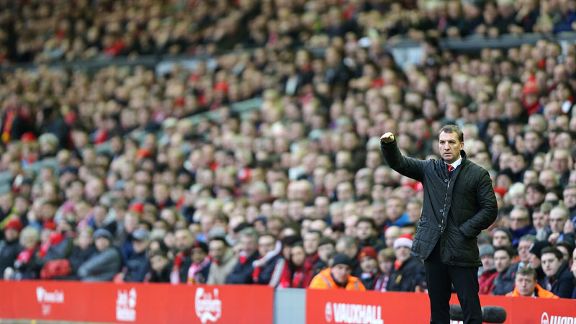 PA PhotosBrendan Rodgers' side face Chelsea on Sunday, with the Premier League title theirs to lose.
No matter what happens in football, chances are it's probably all been seen before. Liverpool FC in particular has such a long, varied and successful history that it takes little investigation to hark back to past moments that duplicate those of today.

There's almost an annual battle with Chelsea this late in the season, and often there's a trophy at stake. Even when there isn't, something significant happens, like one player biting another or a promising chap called Didier Drogba knocking the Reds out of Europe in Marseille -- or that ghost goal, which hardly ever gets mentioned. Continue Reading...