The ever-changing portrait of Rafa Benitez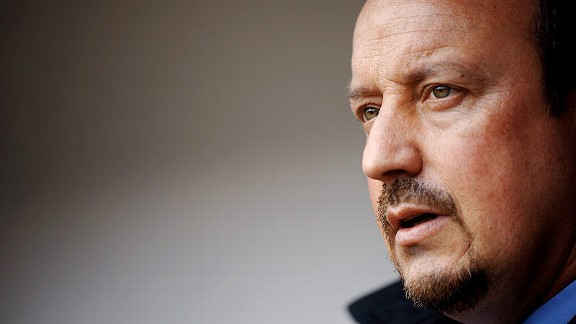 Laurence Griffiths/Getty ImagesRafa Benitez is massively misunderstood. Now he arrives at Chelsea, a club with struggles he'll recognize from his last days at Anfield.
History hasn't been kind to Rafael Benitez.

Few possess a resume so bountiful; few find their name so synonymous with European success in the past decade. Benitez's defining image should be that of his beaming smile reflected in the Champions League trophy, a trophy he earned thanks to a miraculous, magnificent intervention at half-time in the Ataturk Stadium, Istanbul.

Instead, that image has been distorted and clouded by a turbulent final year at Anfield and tragic six months in Milan, transforming his beaming smile into the snarling grimace of Dorian Gray.

In the dystopian world of football management, the Spaniard has somehow been condemned to amnatio memoriae. In the two years since his last job at Internazionale, the most prized positions in European football have opened and closed with his name mentioned fleetingly, sometimes even fearsomely. There's nothing down for you Rafa, as they would say on the Wirral.

It astounds how a manager who reigned over Barcelona and Real Madrid with the unfancied, unfashionable Valencia can become a pariah; it beggars belief that a man who allowed Liverpool to feast at Europe's top table for five years has been reduced to working in lecture halls and television studios.

The longer Benitez lived without employment, the more the myth grew: the myth that he is a totalitarian manager, a whip-cracker with the people skills of Pol Pot; the myth that he is a defensive, stifling manager whose successes came from the hard work of previous managers. No matter that many of his former players speak highly of him, his methods and his character; also no matter that it was his signings of Carlos Marchena and Mista that propelled Valencia to their first league title in 31 years or that the duo of Luis Garcia and Xabi Alonso played an integral part in Liverpool's Champions League victory.

But sympathising with Benitez is an exercise in futility. Minds have been made up already and aspersions cast steadfastly. The reaction to Benitez's appointment at Stamford Bridge brings proof once more. Chelsea supporters' disappointment at the departure of Roberto Di Matteo, the manager who won them the Champions League, is understandable. But to meet his replacement -- a man whose roll of honour reads far more impressively -- with horror, anger and despair, is an act of the irrational.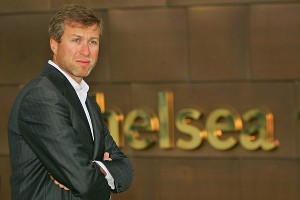 Ian Walton/Getty ImagesBy hiring Benitez, Roman Abramovich has brought in the man who had great success disappointing Chelsea fans over the years. But will it work out?

Maybe they simply don't like him, understandable given that Benitez's Liverpool denied Chelsea of two Champions League final appearances as well as a day out in Cardiff for the 2006 FA Cup final. His love for Liverpool will not help endear himself at Stamford Bridge either; his heart still beats to the swash of the River Mersey, which he has lived nearby since returning from Inter. He gave 96,000 pounds to the Hillsborough Family Support Group after leaving Liverpool, a fine measure of the man and a fine example of how close his ties to the city and its people lie.

Maybe it's even simpler than that. Maybe they have swallowed what they have been fed for far too long. In Britain, there are still swaths of people who embrace anti-intellectualism. Therefore, it's always open season on manager who dare to make notes on a small writing pad rather than bellow their tactical assessments in a series of unintelligible vowels. A manager should hug their players, pat their backsides and generally cater to their innermost desires -- a thumbs-up and a wink simply does not suffice. Some, it would seem, prefer a warm smile to the cold, hard steel of the European Cup.

Even the debate on zonal marking continues to rage, eight years after Benitez brought it into English football's lexicon. No one can be blamed if a zone isn't marked, after all.

That is not to say Benitez is perfect. He is demanding and authoritative, though that is not a synonym for heartless. If anything, he cared too much at Anfield; instead of focusing on coaching and managing the team, as he was told to by Tom Hicks and George Gillett, he decided to speak out against them and lifted the curtain on the dysfunction and cancerous greed that gnawed away at the club. It's hard enough trying to compete with Manchester United, Arsenal and Chelsea on the pitch, let alone becoming the defender of an entire club at boardroom level. Most Liverpool fans will always thank him for that, but to those who know little and care less, he carried a troublesome demeanour, constantly rambling about net spend and making ill-timed "rantings" at the press. Those who knew, still do.

All of which is why some of Liverpool's supporters struggle to accept that Benitez no longer resides in Anfield's dugout. He was the man responsible for the demolishing of some of Europe's titans with his Liverpool side akin to an overzealous toddler, excruciatingly yanking the legs from a prone spider. Real Madrid, Barcelona, Juventus, Chelsea, Arsenal, Internazionale, Porto, PSV Eindhoven.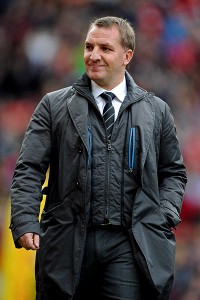 Laurence Griffiths/Getty ImagesNow that Benitez has another job -- no matter how interim -- any lingering Rafa supporters at Anfield would be best served supporting Brendan Rodgers in full.

He was responsible for transforming Anfield, making every supporter one solitary brick in that wall of noise so famous in football and helping them rediscover their voice. He brought some of the world's best to inner-city Liverpool; for 90 minutes this little cove amongst the derelict, dilapidated housing became the most important area in the world, a place where the premium met to go to work.

Twice Benitez could have returned, twice the club looked elsewhere. The pining of some was irrational, if not understandable. But football is an irrational sport. Just ask Roman Abramovich, the oligarch who would have sacked God after day four for not creating the animals quicker.

For years he watched Benitez deny his club of its Champions League dream, and then witnessed his Chelsea side effectively win the Premier League title at Anfield in 2010 in what would ultimately be Benitez's last stand at the club -- though perhaps "stand" isn't the right word. That Liverpool side, which came so close to the Premier League title a year previous, was slumped, out on its feet, broken.

Rafa Benitez left Anfield with a fan base divided; he joins Stamford Bridge with similar partitions, becoming Roman Abramovich's ninth manager in as many years. But in that time has come three Premier League titles, two League Cups, four FA Cups and a Champions League. Maybe history is not being too kind on Chelsea.

At least that is something Rafa Benitez has in common with his new employers.

But what of his old employers, who now see their former love in the arms of another? The pining must now stop for the sake of their own sanity and for the sake of current manager Brendan Rodgers. Rodgers knows that the sceptre of the club's success hangs over him but he will not allow it to haunt. He will also be aware that hindsight rules all in football. A number of those who wanted Benitez to return would have had doubts over his methods in the difficult winter of 2004 and would have wanted him to leave as he traipsed around Anfield, so forlorn, in 2010.

Few want Rodgers to go, but with Benitez no longer a potential cushion, some supporters can now start looking forward as opposed to backwards. It is time for see what history, if any, Rodgers can create.

Benitez's move down south might just work out for all parties: Benitez, Chelsea and Liverpool. Just don't expect many to give him credit if he does.