Rodgers' style irks the old guard but delights the purists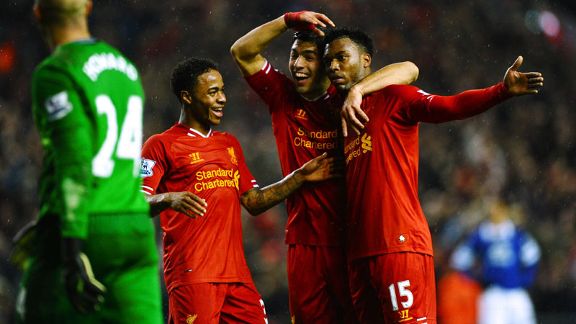 GettyImagesLiverpool's current crop possesses offensive strength in abundance with the likesof Raheem Sterling, Luis Suarez and Daniel Sturridge.
It was inevitable, having been caught out by Chelsea's victory over Manchester City, that the UK newspapers would swing wildly in the opposite direction to their previous reportage. One especially stupid tabloid had printed their wildly inaccurate predictions about Jose Mourinho "parking the bus" beneath the smuggest set of photographs you could possibly imagine.

The following day's match reports were therefore clogged with obsequious references to Jose's genius after plotting a "master class" against a team they had all previously proclaimed unbeatable at home. Easy, tigers. Though impressive, Chelsea's performance was not a pinpoint reproduction of Brazil 1970 or the modern Barcelona. They were fast, tenacious, accurate in their passing and in defence virtually airtight.

It was this last characteristic that made Liverpool supporters wince. For long sections of their own visit to the Etihad their team had given the City defence as many problems as its cockney counterpart. But Liverpool simply didn't stay in front long enough to induce the frustration and borderline panic that hampered City the longer Chelsea held their lead and their nerve.

What's equally galling is that Chelsea are not only considered an integral part of this year's title race, maybe even slight favourites, but Liverpool -- a mere six points behind-- are practically being ignored. That's despite scoring 58 goals to Chelsea's 44 and only conceding nine more. Sadly, but perhaps deservedly, there will always be a bit more respect for a team like Chelsea, who have proven time and again in recent memory that they can get any result, anytime, anywhere.

At the risk of sounding like a broken record (dear younger generation, those were massive black CDs we old folk used to scratch with needles), there was something strange but oddly typical about Liverpool being linked with wingers during the transfer window. It showed that, far from wanting to attempt any dilution of this riveting and entertaining style, Brendan Rodgers sought instead to embellish it.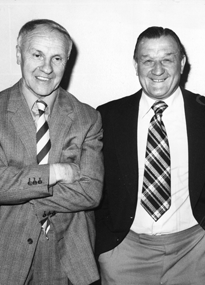 GettyImagesBill Shankly's Liverpool was built on defensive solidity, with attacking flair added later.
For those of us who choke on the inches of dust piling up on our programme collections, the current Liverpool side has delighted, confounded and disconcerted in equal measure. I was a young boy in 1970 with a love of football and my life focused on posters, stickers, Match of the Day and a childish idolatry of anything Red.

It was only later that I discovered they had needed a great transition, confirmed by a woeful defeat to lower-league Watford in the FA Cup. "That was it, I had to break them up," said Bill Shankly. And he did. The rebuilding job which followed focused almost entirely on one basic tenet; concede nothing. It did not matter that his new and younger side averaged one goal per league game -- look at the current table and check the quality of clubs with a similar ratio now -- the task was to build from the back until such players as Kevin Keegan, Steve Heighway and Peter Cormack emerged to "colour in" our play and help lead us back to glory.

By the great man's retirement year in 1974 we were already playing fast, passing football and winning trophies. Taken further forwards by Bob Paisley, in 1979 we were winning the title by scoring 85 goals and letting in 16 -- the best of both worlds making us the best in the business.

In later, leaner years other managers attempted to emulate this slow rebuild on solid defensive foundations. Gerard Houllier's first real cash splash centred on two centre-backs -- Stephane Henchoz and Sami Hyypia -- and midfield protector Dietmar Hamann. Though that season was not exactly filled to the brim with excitement it pushed Liverpool towards the treble cup triumph of 2001 and a genuine title challenge in 2002.

It was Rafa Benitez who came closest of all to attaining what I suppose we must now call our holy grail. A Champions League triumph in Istanbul was brilliant and intoxicating but in the following league season we really saw the attributes of a manager who had previously bamboozled us numerous times at Valencia. In that year we did not just win the FA Cup but collected a credible 82 league points, 77 of which came from the 27 matches where Liverpool had scored first. The message was stark -- when we have the lead, just try and take it off us. I dare you…

These are the experiences of a supporter who has been around a few years. It feels genuinely odd how Brendan Rodgers has gone about baking his own cake. Icing first, base later. Liverpool shipped a dozen goals in his first six league games in charge. It has got better since then of course, a lot better, but you still feel there is always an accident waiting to happen. This, combined with some of the best football seen at Anfield in the modern era, produces a concoction of anticipation and danger rarely associated with this often pragmatic fortress.

Supporters left the recent Stoke City match in triumph but fretful about how leaky the defence was becoming. They expected something to be done about it. What they got instead was the sight of Aston Villa's Gabby Agbonlahor missing an easy chance within fifty seconds of the start of the next game. Older fans shook their heads in dismay, becoming even grouchier when Liverpool were losing 2-0 soon afterwards. Lessons were clearly not being learned; one quietly wondered if they were even being taught.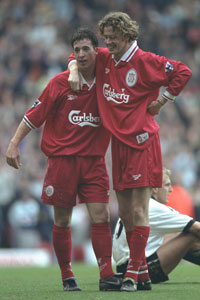 GettyImagesBrendan Rodgers' current Liverpool side reminds of Roy Evans' -- full of attacking talent like Fowler and McManaman but bereft of defensive solidity.
In six years of the Benitez era the team only failed to win 12 times after they had scored twice; Brendan has almost caught him already with nine. There has been a blasé attitude towards the clean sheet all season. Admittedly this was often when an opposition goal was consolatory at best, but in my view it created false confidence for those games like West Bromwich Albion where one goal had to suffice -- and didn't.

Contrast this with the annoyance of Mourinho when Manchester United received threadbare solace late in their game at Stamford Bridge. In short, you have to give your forwards every chance. Fans may think Daniel Sturridge and Luis Suarez can produce endless miracles but they have just witnessed a rare moment in this exciting season; the Uruguayan, with the goalkeeper at his mercy, failing to hit the back of the net.

Of all the managerial eras at this club, Brendan's has most resembled that of Roy Evans. He too had a deadly duo up front, Robbie Fowler and Stan Collymore. The midfield usually consisted of John Barnes, Jamie Redknapp and Steve McManaman; gifted and classy but, once under the cosh, apt to go AWOL. By his final year, Liverpool even struggled to win with three goals never mind two. That was despite trying to shore things up with the help of Paul Ince, Oyvind Leonhardsen and a dreary surrender to 4-4-2. When he tampered with his own formula, Evans lost what was good about his team originally. That is my fear for Brendan.

Evans paid with his job. It is clearly too early to make similar inferences about Rodgers and perhaps somewhere along the line, in his next season perhaps, he will be able to confound critics like me with a defensive shield which complements the quality of their attacking colleagues. It would help if everyone were fit, obviously.

The brilliant Liverpool FC writer and historian John Williams said this about the Roy Evans era:

"Many regret the passing of a marvellous phase between 1994-1997 when the club once again raised passing and keeping a football to something close to an art"

"He's not been at Anfield half that long but those words evoking art already apply to Brendan Rodgers' side, and many would further regret the passing of this new marvellous phase if it also did not achieve the success it deserved.