England cap just reward for Shelvey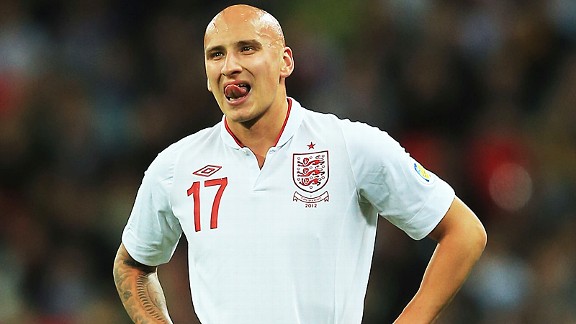 GettyImagesJonjo Shelvey makes his debut for England against San Marino
As the ebullient limbs of Steven Gerrard begin to creak louder, the need to strike oil becomes more frantic. It is a scenario hard to contemplate for a fan base that has watched Gerrard maraud through midfields for well over a decade, but the 32-year-old will not be around forever. He may not even be around much longer.

As such, the search for his successor has begun; the crossfire's currently sighted on Jonjo Shelvey, who now wears his first England cap after a substitute appearance against San Marino. Like Gerrard, his international debut came aged 20; like Gerrard at a similar age, he's a versatile midfield player with an instinct to be amongst the best in his profession. The cap, it seems, fits well.

Herein lies the problem: there is only one Steven Gerrard, both as an ambassador of the football club and with the ball at his feet. The defining image of the past 20 years of Liverpool's history is the local lad done good lifting the biggest prize in club football; the highlight reel of that era is littered with his intensity, commitment and ability. Another Steven Gerrard would be priceless, even without Fenway Sports Group's stringent financial control considered; to expect that to be Jonjo Shelvey is unfair.

Such are the size of the boots that need filling, perhaps it's time to look for a new model altogether. Brendan Rodgers is a manager who believes in a system over any particular star. He wants his midfield three multi-faceted and multi-functional and his midfielders should not have to grab the game by its collar, because the collar should already be under control. It will not be one player replacing Gerrard, but three. Shelvey, who was handed a new long-term contract just 10 days into Rodgers' reign, figures to be one of those.

Liverpool must hope that Shelvey is not afraid of Gerrard's shadow. He's certainly not afraid of his own, a trait shaped from his time Arsenal and West Ham as a young boy before making his first team debut at Charlton as a 16-year-old. It's an education that has helped his style of play, too: his ability to find space without the ball is matched by his ability to keep his side on the front foot with it; his touch is also far more cultured than the average English midfielder.

That is how he has started life under Rodgers. Before his sending off against Manchester United, he had impressed as Lucas' replacement in the 2-2 draw with Manchester City, as well as putting in an intelligent performance against Sunderland at the Stadium of Light. He has inspired in the Europa League too, scoring two goals and changing the game against Young Boys Bern before grabbing another goal -- his third of the tournament -- at home to Udinese. But just as important as his ability on the ball is the character he possesses. In a squad with a reputation for mental fragility, Shelvey is a blooming violet, unnerved by setback and driven by correcting mistakes.

It is that character, along with the fear of him choosing his grandmother's Scotland instead, that caught Roy Hodgson's eye.

It was also Hodgson who handed him his Liverpool debut, way back on a rain-sodden night at Anfield in September 2010. Liverpool's Carling Cup exit to Northampton may have proved a pathetic fallacy for Hodgson as a storm unloaded overhead, but it was the beginning of a bright, fledging career at Anfield for Shelvey. He was handed his full debut a month later away to Napoli in the Europa League and produced a man-of-the-match performance in a hostile environment.

It is little surprise, then, that the current England manager is one of four managers who have deemed Shelvey good enough to play for Liverpool. Rafael Benitez saw potential in the rough diamond from north east London and bought him from Charlton; Hodgson gave him his debut and a foothold in the senior squad, while Kenny Dalglish gave him his first Premier League start and allowed him to flourish as a substitute alongside Luis Suarez, Dirk Kuyt and Maxi Rodriguez at the end of the Scot's caretaker reign.

Even when Shelvey was loaned out to Blackpool in 2011, his displays for the Championship side -- coupled with the season-ending injury to Lucas Leiva -- prompted a recall. It takes a special talent to buck the trend of Liverpool loanees, who usually leave Anfield for a season and never return, floating along the lower league river of purgatory for the rest of their career.

But it is under Rodgers that Shelvey has already found his niche in this Liverpool squad, performing well even in a side struggling for points at the start of the season. His versatility could have been a curse having played in a variety of positions in midfield but he's used it to good effect this season, playing as the most advanced of the midfield three. He is the archetype for Rodgers, much like Sigurdsson was at Swansea; his experience in a deeper role sees him willingly track back to fill gaps and press the opposition, without negating his attacking talent.

He is not the finished article, of course; the introduction has hardly been written. He does show wastefulness in front of goal at times but is not alone at Anfield with that. Shelvey also exhibits mental absenteeism at times, picking the wrong option with or without the ball, but that's a by-product of youth. Even the sending off against Manchester United provided a curate's egg of an incident; diving in feet-first is something Shelvey must stamp out, but his visceral reaction as he left the field showed that if nothing else, he's undeterred in the face of criticism.

When Shelvey stepped on to the Wembley pitch on Friday, Liverpool stumped up an extra 250,000 pounds to Charlton, small change for a 20-year-old England international with over a century of league games under his belt. Liverpool must continue to smooth this rough diamond; if they do, he looks set to sparkle in their midfield for a very long time.