Better squad, better mentality after transfer window shuts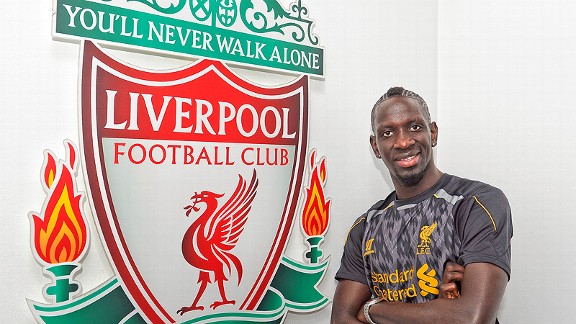 John Powell/Liverpool FC/Getty ImagesThe arrival of Mamadou Sakho to Anfield has Liverpool fans fired up.
Several countries have celebratory customs to signal the end of summer. In Ancient Ireland, the end of summer was heralded by dancing and lighting bonfires for the pagan god Lugh; in a bygone time in Latvia, the occasion was marked by the festival of Mikeli, the one day men would propose marriage to the local women.

The end of summertime in modern Britain is pretty similar. There is dancing, if only by football agents who have seen their client secure a seven-figure transfer; there are also bonfires, piled high with replica shirts that carry the name of the hero who became a villain with the swish of a pen. Grown men with sweaty brows and wispy facial hair three-months-old congregate around a solitary television camera in the dark -- light is too traumatic for any of them -- while those who remain indoors stare at moving images, smartphones and the colour yellow.

Rejoice, summer is over and the transfer window is shut. For most clubs, given their furious negotiations on the final day, it is as if it never opened.

- Usher: Successful transfer window for Liverpool
- Report: Gerrard 'dreams' of managing Reds

There is a cult-like aspect to the transfer window. Broadly speaking, there is the purpose to it all: transfers should either improve the squad, maintain financial stability or both. But as the days and weeks move on without as much as a waving hand from a tinted car window, all reasoning is forgotten and nobody remembers what transfers should stand for. Instead, an obsession manifests, the message is lost and any transfer will do to satiate the desires of the ravenous masses.

And just like that, normality is restored, as if by magic. What it leaves the footballing world with is a slow lift from the haze of hysteria, its eyes still bleared from the whirlwind. Realisation begins, however slowly, that this player is not the worst ever signed by the club and that player is not the best, either. Hearts slow, heads cool -- how it is needed after the preceding two months.

Now is the time to assess. Now is the time to step back and view the overall picture. Liverpool's transfer window twisted and turned more than Luis Suarez against a Conference defender; his name, for now, is allowed to be uttered as he remains at Anfield whether he likes it or not. Of the eight new arrivals, it is Suarez's non-departure that will be regarded as of paramount importance.

It began with diligence, intelligence and a nod towards pragmatism. A goalkeeper, a central defender and two attack-minded players were the beginning of a Liverpool not yet seen in the transfer market, one of sagacity, one that would no longer allow their collective transfer trousers to fall around their ankles.

But then nothing happened. Nothing happened other than Suarez talking -- in Spanish, naturally, and without the club's permission. Liverpool tried to sign Henrikh Mkhitaryan, but the Armenian chose Borussia Dortmund while Suarez talked some more. They tried to tempt Diego Costa from Atletico Madrid, but he opted to sign a new contract at the Vicente Calderon, and still Suarez talked. Willian was target number three in that attacking midfield role, the big-name signing to get supporters salivating, but he is now a Chelsea player; Suarez, by now, had ceased talking but the silence was just as disconcerting.

Liverpool had gone from lauded to laughable once more; from potentially possessing one of the league's strongest, most exciting squads to being sans Suarez and without anybody to replace him.

Expectation was the main problem. The early progress with Simon Mignolet, Kolo Toure, Iago Aspas and Luis Alberto failed as a reminder as to how the transfer window works; few clubs, particularly those without the allure of Champions League football, get exactly what they wish for straight away. All deals were expected to be completed by the opening day of the season at the latest, Mkhitaryan the club's new shirt-shifter and Suarez jetskiing on the River Mersey.

That did not happen and panic, disappointment and anger began once more. It did not help, of course, that the club insisted on informing the press of their confidence in completing deals for Mkhitaryan, Costa and Willian; with each rejection, one hopes a further tightening of the gag come January. It isn't done until it is done -- a mindset that works both ways after Liverpool's late flurry of deals including Mamadou Sakho, Tiago Illori and Victor Moses.

So after all the happiness and sadness and moral indignation and pleas for patience and the anger and the apathy and the buy him and the sell him and the Yanks Out and the Yanks In and the embarrassment and the pride and the 'this is awful' and the 'this is great' and the 'shut up' and the 'no, you shut up' and the endless tweets of exclamation marks and pictures of Bill Shankly, one question remains:

Has this transfer window either improved the squad, maintained financial stability or both? And is it sufficient enough for what Brendan Rodgers must do?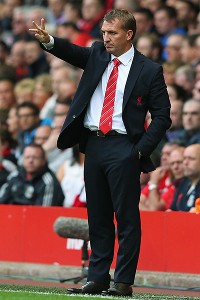 Alex Livesey/Getty ImagesIt is now time for manager Brendan Rodgers to make good use of Liverpool's Deadline Day additions.
After months of conjecture, the comfort blanket of pure fact: Liverpool have brought in eight players for £50m, not including the loan fees for Aly Cissokho and Moses. Liverpool have also seen 15 players depart for a total £28m, once more not considering loan fees received. Though wages -- both before and after the summer -- are unknown in full, it is known that Jamie Carragher, Stewart Downing and Andy Carroll are permanently off the wage bill, while Pepe Reina, Fabio Borini and Oussama Assaidi are off it in part.

For a net spend of £22m, and a further readjustment of a wage bill that looked fatal two years ago, Liverpool sit top of the league after three games with a far better squad than the one that ended the season. Indeed, there is a case that every signing this summer has improved the squad, if not the first team.

Though the question over Reina and Mignolet continues, three clean sheets from the Belgian is an impressive start. Cissokho, a left-back who has played in the Champions League, is an upgrade on second-choice left back Jack Robinson; Toure, though missing the dog-whistle Bootle-boy nark of Carragher, is younger, fitter, faster; Ilori, highly rated by Europe's top clubs, will be trusted more than Sebastian Coates.

And so it continues. Luis Alberto is more physically imposing than Suso, though how the latter's wavy locks will be missed; Aspas, though frustrating and unpredictable, is clearly talented and offers a studious pressing game that would only heighten Jonjo Shelvey's state of mass confusion; Moses is not only more direct, more confident and more purposeful than Downing, but he also allows Biblical puns to Merseyside writers.

It is Sakho, at 23, for whom Anfield's excitement is reserved most for. The Frenchman is a monster who simply needs pointing back to his dwelling -- something Rodgers has already done for Daniel Sturridge and Phillipe Coutinho. The rewards are clear as Anfield continues as a haven for redemption. The Frenchman, crucially, is also a better prospect than Skrtel, both in age and his tyranny towards strong forwards.

The transfers are just as impressive collectively. They all appear to possess an attribute far too absent from Liverpool in recent years: a strong mentality. It is not just ability with feet that matters, but their strength of mind. Toure has won the Premier League with two teams, Sakho captained Paris St-Germain as a teenager and Aspas was plucked from the womb with an embryonic nark upon his face. All appear comfortable playing high-tempo football; all appear comfortable pressing all over the pitch. Downing, Shelvey and Carroll leaving permanently sees three players not capable of that.

A simple assessment, granted. The caveat to all of these, as always, is that football is strange and volatile; there is no guarantee, no matter how certain, that Aspas will provide more legs than Shelvey, or the expectation will not gobble up Moses as it did Downing. Yet the theory and reasoning of Rodgers and his transfer committee appears sound, and has since its inception in January.

Theories and reasoning remain strong at Fenway Sports Group, as well. John W. Henry can consider this a successful window despite the flurry of Scouse fatwas placed upon him at intermittent points throughout the summer. He said he would not waver on Suarez and he didn't; he said the club would bring in quality as deadline day approached, and they did. His insistence of not paying more for quality is a contentious point, but one he steadfastly stuck with, rightly or wrongly.

The squad is nowhere near perfect and there is more still to do. Allowing Borini to leave on loan leaves Liverpool looking short up front, even if they have an interchanging forward line. Four central midfielders is also a cause for concern, even if Jordan Henderson has an incorruptible work ethic and legs of an infrangible nature.

There will be opportunities in January to rectify such potential pitfalls. For now, Rodgers will look at the squad he has and realise that it is a better one than last May, one with a stronger mentality with the capability of making ugly football beautiful, for all football is beautiful when winning. Now the haze of the past few months has lifted and the transfer window is shut, it's time to return to talking about actual football.

Hard as it is to imagine, it is winning football matches that is worth three points -- not success and failure in the transfer market. Still, it is a good start in both for Liverpool this season. With Rodgers beginning the second year of a three-year contract, he could not have asked for much more.