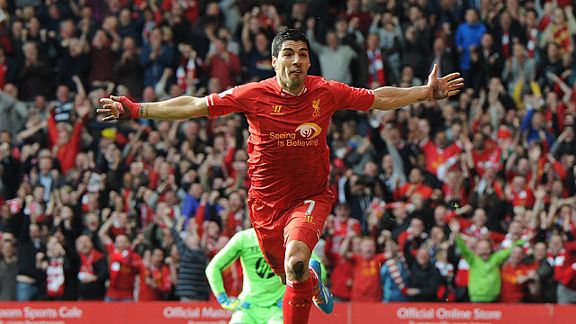 Luis Suarez has a fantastic goal-scoring record against Norwich.
---
"We're just looking forward to the next game, which is Manchester City ... no, it's not, it's West Ham!"

After Liverpool beat Tottenham 4-0 two weeks ago Brendan Rodgers committed this small, possibly Freudian, slip to a BBC interviewer. One can only imagine the social media gloating and constant repetition of this clip had the Reds fallen to the Hammers. It might even have become his Kevin Keegan "love it" moment.

Not only did Liverpool beat West Ham (just), they have beaten Manchester City too. Continue Reading...