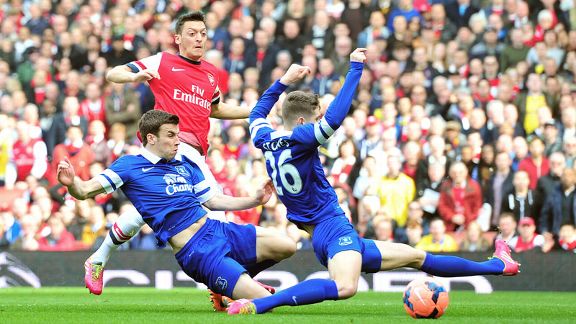 GettyImagesMesut Ozil rolled the ball home to make it 1-0 against Everton.
There has been something eerily desolate about the previous four years. When your team garners paltry points totals like 63, 58, 52 and 61 in consecutive seasons, there's a tendency for the head to drop, the shoulders to wilt and cruellest of all there's a lack of any interest in the world around you.

Manchester United needed a win to achieve their twentieth title? Honestly, I could not give a damn. If you'd said 20 years ago that this soul-destroying truth would spark little alarm in a 35-year-old Liverpool fan like me, or that such a record was even possible, you'd have been treated like an alien -- most likely the one that landed at Roswell. Continue Reading...