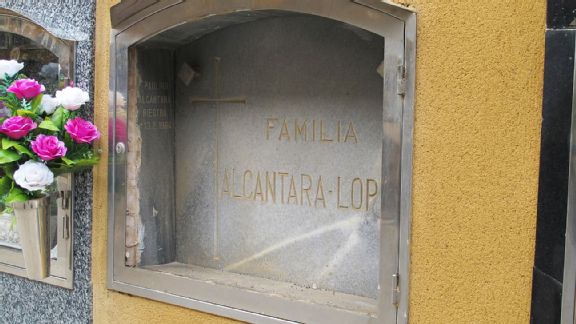 Corutesy of Sid LoweThe Alcantara family crypt at Les Corts.
On Wednesday night, Lionel Messi scored his 368th goal for FC Barcelona. As he lifted the ball gently over Joe Hart and the Camp Nou erupted, a few hundred yards away, the man he pursues -- just a solitary goal separates them now -- lay in silence.

You can see the back of the north stand, the end at which Messi scored against Manchester City, from the cemetery of Les Corts, where row upon row of small square crypts stand. You can hear the stadium from there, too.

Most of the crypts are adorned with marble or glass and decorated with photographs and flowers, but No. Continue Reading...