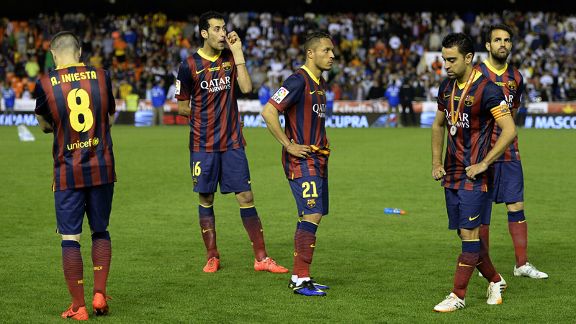 AllsportBarcelona's week of woe culminated in cup final defeat vs. Real Madrid in Valencia.
Some reflections on the Copa del Rey final and its aftermath...

Time to concentrate on the league?

If Gareth Bale went from zero to 60 in seven seconds, Barcelona went from three to zero in seven days. The treble, gone. And fast. If a week is a long time in politics, it can be an eternity in football. Knocked out of the Champions League by Atletico Madrid the previous Wednesday, defeated by Granada in the league on Saturday, and beaten by Real Madrid in the final of the Copa del Rey the following Wednesday. Continue Reading...