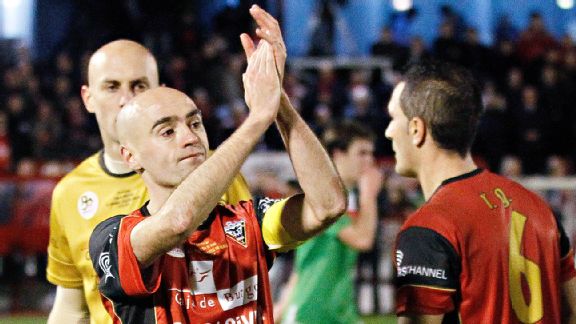 Cesar Manso/AFP/Getty ImagesFootballer/banker Pablo Infante and Mirandes' magical run to the 2011-12 Copa del Rey semifinals is one of the rare examples of a minnow defying the odds in Spain's cup competition.
It is the morning of the game and there's grocery shopping to be done.

"They probably have someone who does that for them," jokes the striker of the home team. He, on the other hand, has to get to the supermarket and back to the ground in time for the biggest match of the season, the biggest his club has played in years. Today marks the final 32 of the Copa del Rey, the round when the First Division clubs enter the competition and a day for Spain's smaller clubs; this is their moment in the sun. Continue Reading...