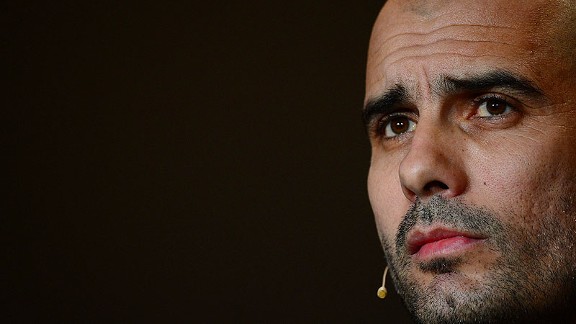 Olivier Morin/AFP/GettyImagesIn Bayern Munich, it appears that Pep Guardiola has found a club that has much in common with Barcelona, the scene of his greatest successes.
Just ahead of Wednesday's historic announcement that it had signed Pep Guardiola for the next three seasons, the Bayern Munich website carried an interview with its towering striker Mario Gomez. In it he talked about the Bavarian club's preparations, training, tactical work and consistency of passing during the winter break. "Everything's going like clockwork," he said.

And that, if you want Guardiola's decision analysed in microcosm, is the principal reason Bayern Munich beat AC Milan, Manchester City, Chelsea and Roma -- also, potentially, Manchester United depending on circumstances -- to the Catalan's signature.

Right now, Guardiola is in the power seat of what we also call a seller's market. That's true because he has a trophy-laden CV, is tremendously wealthy and can afford, in every sense, to be choosy.

But the key thing to bear in mind is that if he was down to his last 10 bucks, hadn't won a trophy as a manager in his life and was desperate for a job, he'd still use the same criteria to make his decision and would also turn down clubs in which he lacked faith.

More: Guardiola announced as new Bayern manager
Blog: Bayern Munich

Guardiola has a clear philosophy. It's not just about how his teams play, nor solely about winning. It's about how to work, what to dedicate your enthusiasm and energy to and what constitutes consistent standards -- it's about having a dream and pursuing it ruthlessly.

Just check back over those words and you'll discover how much they represent Bayern Munich's philosophy.

OK, there have been years recently when the club earned the nickname "FC Hollywood" because of the constant feuding, the extravagant off-field behaviour and the massive personalities.

But Bayern shed that skin as, little by little, Oliver Kahn left, Stefan Effenburg left and Lothar Matthaus left.

Since then there has been a massive dedication by the Bavarians to youth development, proper budgeting, turning a profit where possible, worldwide marketing and building a proper, healthy, non-exploitative relationship with their fans.

Uttering those phrases must have been like hearing a love song to Guardiola. To Pep, it's just as important that players tie their bootlaces to a calibrated degree of tightness and get to sleep before quarter to midnight each night as it is that the ball is round and the grass is green.

His appetite for detail is beyond limit.

Moreover, he believes that those above him -- the ones who run the club -- must have a clear, defined and realizable philosophy that, once applied, will be maintained even through stormy weather because, irrespective of a momentary rough patch, a road well chosen is worth the long journey.

As recently as Tuesday, some people who work with Guardiola were briefing off the record that it was still a three-horse race between Bayern, Chelsea and Manchester City.

Perhaps it seemed then that the smart money remained on a move to England. There is no question that he yearns to work there and is an aficionado of the atmosphere in English football: the culture, the history and the world-class infrastructure.

But nobody who knew him was discarding the Bundesliga.

As long ago as the middle of 2010/2011 a good friend of Guardiola's, who has known him since he was in his early 20s, told me: "I wouldn't rule out Pep one day shocking us all and leaving Barcelona for the Bundesliga -- particularly if the club was Borussia Dortmund or Bayern Munich."

The friend continued: "He's got this butterfly mind that flits around concepts because he's fascinated by them but once he takes a big decision he doesn't much care whether other people see it as the obvious choice or not."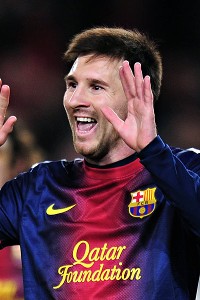 Lluis Gene/Getty ImagesTime will tell as to whether much of Pep's Barca success was due to having the likes of Lionel Messi, but Bayern is equally well-stocked for young talent.

The argument that Guardiola's friend was musing over then was whether a recent dinner date with the Barcelona manager in which he'd enthused massively over the full stadia all over Germany each week, the degree to which fans still feel an "ownership" of their clubs in the Bundesliga, the huge, noisy crowds and the low admission prices, was enough to indicate that Pep had a move to Germany in mind.

It appears that the answer was yes.

Many people aren't clear that because Guardiola and Raul spent years defending two sides of the great Spanish divide, Real Madrid and Barcelona, they aren't sworn enemies. In fact there has long been a mutual respect and friendship to the point that it has been Raul, along with Louis Van Gaal, whose briefings have helped inform this decision.

Raul absolutely adored his time at Schalke and wished that he'd experimented earlier in his career. Van Gaal's time in Germany was more tempestuous but he left with huge respect for the wave of youth, talent, energy and sound organisation that has enveloped the Bundesliga in recent years. All this was music to Guardiola's ears, and the reasons that there has been an acceleration in the announcement are equally logical.

Bayern might not be routinely talked about throughout Europe as "bigger" than, say, Manchester United, Arsenal, Milan, Real Madrid or Barcelona, yet they are not only a massive, behemoth force in Germany but also one of Europe's absolute aristocracy, a team beloved around the globe. Let's face it; Bayern is also a "leaky" club. Stories get out of the Allianz Arena much more easily than Bayern's opponents normally do.

In the interim, Jupp Heynckes has a big job on his hands already trying to win the Bundesliga and, finally, recapture the Champions League, a trophy they've not won for 12 years now. He doesn't require constant speculation; nor do the players. During the winter break was a smart time to announce this.

As for Guardiola, he'll already have begun Wednesday afternoon to plan the preseason tour and the summer training, identify his staff, who he wants to buy and those players he wants to release or sell; not to be ignored, he'll also soon begin to trawl through the promising prospects in the Bayern youth academy.

Thomas Muller, their hugely exciting striker who scored in the Champions League final defeat to Chelsea last May, is a prime example of what Guardiola finds attractive about life at Bayern Munich.

Still in his early 20s and a vital player for the German national team, Muller has been in the Bayern system since he was 11. And there are others, like Holger Badstuber, for example, who signed when he was 13 years old, that mimic his trajectory at the club.

They won't automatically become another Andres Iniesta, Xavi or Messi simply because they've been in the club system for more than a decade, but it's an indication that Bayern has a developmental philosophy, trains players well in technical terms and is likely to already have a next tranche of players prepared to make debuts during Guardiola's three years there.

First under Uli Hoeness and now under Christian Nerlinger, Bayern has not only treated debt with distaste but has focused on turning a profit. So successful has this plan been that the club has been able to alter its signing policy while still adding major investments like Mario Gomez, Arjen Robben, Franck Ribery and Javi Martinez to the roster.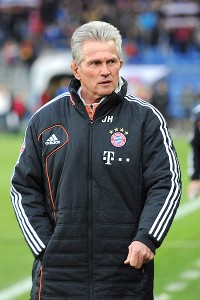 Michael Kienzler/Getty ImagesJupp Heynckes has been a fine custodian at Bayern Munich but with his impending retirement, Guardiola will be a fine, forward-thinking replacement.

Again, it's a dream mix for Guardiola. Similar to Barcelona, Bayern has an ethos of home development, an ability to buy the best but a guide that specifies technical, personal and professional qualities which need to be met if a footballer is going to cut the mustard at Bayern Munich.

Don't forget, too, that although Bayern is a massive German club and part of the European aristocracy having won the Champions League/European Cup four times, it likes to be known as a Bavarian outfit.

FC Barcelona is a club based in Spain but full of employees -- players, directors and coaches -- who feel that Catalunya is a country with a specific culture, language and history that deserves recognition. There's a similar importance placed on being Bavarian, rather than simply being "German," at Bayern Munich. Like many of the things that have attracted Guardiola to work at the Allianz Arena, it's not identical to life at Barcelona but is sufficiently similar to seduce him.

Also, Bayern has reached the final of the hallowed Champions League three times since 1999 and failed. The pain of doing so in front of its own fans last May, having created umpteen scoring chances, led with only seven minutes remaining and then missed an extra-time penalty, has been too much.

Jupp Heynckes has been an elegant, successful and stoic manager at the club but his retirement masks the fact Bayern needed a coach who can push it over the finish line. Domestically, too, Borussia Dortmund has had a hex on the Bavarians in the past couple of years, thrashing Bayern in the 2012 German Cup Final as well as winning back to back Bundesliga titles. Therefore, it's Guardiola time.

Will he enjoy all of it? No. One of the great benefits of Bayern having people like Franz Beckenbauer, Uli Hoeness and Karl Heinz Rummenigge involved in the club and the company's managing structure is that there are good, solid brains involved in strategy making and nobody can doubt their adoration for this football institution. But it also means that there are a lot of large egos, ready to share their points of view and criticism of how things are going with the media.

Guardiola will need a tough skin should things not go well in the first few months.

And there remains the fascinating question of to what degree the massive success he enjoyed at Barcelona, averaging more than three trophies per season in his four years there, was a product of his genius or that of his special players -- Xavi, Messi, Iniesta, Gerard Pique and Carles Puyol.

I have always contested that what you get with Guardiola -- irrespective of not having Messi -- is quality, intelligence, diligence, experience, honesty and a fierce hunger to win. No wonder there was a queue of clubs vying for his services. Hats off to Bayern for securing them.

For the rest of us neutrals, it's just good to know that he's back. Guardiola is one of the good guys.