Interview with Miguel Cardenal, Spain's secretary of state for sport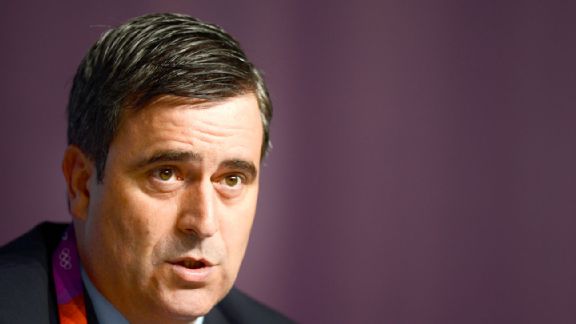 Laurence Griffiths/Getty ImagesCardenal was appointed to his position in January 2012.
In a wide-ranging interview with ESPN FC, Miguel Cardenal, Spain's secretary of state for sport, addressed the state of the game in the land of the current world champions.

Despite the success of the national team, it is hard to avoid the feeling that Spanish football is in crisis ...

Spanish football has a lot of issues to work through and right now finds itself in an "encrucijada histórica," confronted by a historic challenge. Our future is in play. I am trying to invite the directors of the clubs to talk about these issues: some of the challenges are so important that either they realise that it's necessary to tackle them, to show vision, to co-operate and work towards their resolution, or the image, the prestige of Spanish football is in play. It is up to me to make sure that those people involved realise what is at stake.

More than half of the first and second division clubs have been through the Ley Concursal, Spain's equivalent of administration, which has allowed them to effectively write off their debts and without sporting sanction. Is the Ley Concursal itself a problem? Administration has to bring sporting punishments too, doesn't it?

Yes, for sure. That's a problem. But [those clubs] have been through it now so there is no way of getting through it now. The problem is not the law; it is the four thousand million euros that is owed by the clubs. We have to ask: why do they owe so much money? You can't allow the application of that law to adulterate the competition, damaging equality of opportunity, but the time to take that decision has gone.

With the system that we are putting in place now, we hope to overcome that. What we want is a strict economic control and that if the club has debts and can't pay them the league will do it for them: we're collectivising the responsibility. Our message now to the league is: "you want power and control? Here, have it but in return for that you have to fulfil a series of economic controls and guarantees. And if anyone fails to pay, you all pay." The problem is that we reached ruinous situation.

Partly because the state allowed it. A huge proportion of the debt is with the state, through unpaid taxes. Now, that money is being demanded back. Why wasn't it before?

It's a complex phenomenon. The debts with "hacienda" [the equivalent of IRS / inland revenue] get looked at and people assume there was acceptance, complacency, maybe even connivance. But it's not a case of: "Hey I've got no money". "Ah, no worries, take your time." No. In many cases, those clubs and those individuals have had cases brought against them, hacienda have begun proceedings against them, they've insisted: you can't pay more than 15 percent on image rights, or via a company in Holland or use some economic engineering.

At times it has gone to court but then it gets held up, and the judgement says, for example, that if it's 100 million euros that has to be repaid over five years, in instalments. So the debt stays there. So, I think at times the image of hacienda being too permissive is a false impression. It's not that they have been soft on the clubs, it is that there is a process that must be observed and the process is slow. But now we are being implacable. Clubs have been wound up, some relatively big clubs too.

It's easier to demand now, isn't it? With the crisis, fans accept that clubs must pay their debts. Before, they would go mad if the state "closed'' a club and that political impact would be huge...

Well ... I imagine it helps, but I'm not so sure. With football there has always been a sort of respect, there have been strikes by players, strikes by clubs, it has been accepted. Football has power, it twists your arm, they have been able to withstand the pressure. Sometimes it has been left because, well, if you stick your hand in, if you impose, it explodes. Now that's changing ...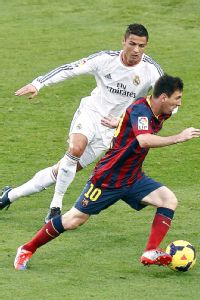 Quique Garcia/Getty ImagesBarcelona and Real Madrid have established a two-team dominance of La Liga.
There are two different issues: one is the economic health of Spanish football, the other is the competitive health. Madrid and Barcelona dominate entirely, eclipsing everyone else. Because the former is about survival and the situation is dramatic, does the latter even matter to you? Or is the issue beyond that now?

I'm an Athletic Bilbao fan, so ... look, I think we have to see things in their context and this is not such a simple problem to resolve. People talk about the TV rights, for example, but you take that off [Real Madrid and Barcelona] and they still have a budget that is still three times the size of the rest of the clubs ...

Can the state do something?

Yes. We will include that in the Law for Professional Sport that's being prepared. The margins have been narrowed. There were clubs on 12 million euros a year and others on 160m, ratios of 13:1. Now we're heading towards 6:1, but we have to narrow that even more. But we have to look at this cautiously.

The Spanish league has the challenge of competing with those other leagues and there is an important part of the [financial] cake which is the international rights. People look at the TV rights debate and see it as a debate based on internal equality, on bringing the figures closer within Spain, and that matters of course, but they don't always look at that external part.

You need to strengthen your competitiveness against other leagues. You need to strengthen the Spanish league against them and the clubs have to look at that. Maybe it's better to have five percent of 1,000 million than ten percent of 200 million. If you can make your league bring in 1,000 million, everyone benefits.

Is this the argument for Real Madrid and Barcelona? You tell them to take a lower percentage but a greater overall figure?

Yes, and [it's the argument] for the other teams too. If the Spanish league has any chance of growing, it has to grow abroad. It may be at the limit of its exploitation here, and that national potential is nowhere near what the English, so we have to grow abroad. And if you can do that it is because you have Cristiano Ronaldo and Lionel Messi. If you take them off Real Madrid or Barcelona, who's going to watch the league?

All 11 of the last FIFA World XI played in Spain, albeit ten from Barcelona and Madrid. If you can get 200 million euros more from international rights, it would be good for that money to be distributed amongst all the teams [but] that money is possible because they have Bale, Neymar, Messi, Ronaldo ...

Much has been made of the supposed fiscal advantages enjoyed by Real Madrid and Barcelona as clubs, not SADs [Sociedad anonima deportiva, AKA a public limited sports company].

That's just not true. Sometimes it feels like the news is always negative. There's an excess of criticism, as if speaking ill of Spanish football is looked upon as a good thing. "This is s---, a disaster ..." But we have two Champions League semi-finalists, a Europa League final with two Spanish teams ... we're not quite so bad!

But the imbalance is real.

Yes, evidently, and it is greater here than in other countries. But that imbalance exists elsewhere. Look at England: it's three teams who can win the league ... who's the fourth? Arsenal? When did they last win the league? Spurs, Liverpool? People say only two teams can win La Liga, but how many can win the English league? It is more possible, yes, for teams to win, it's more likely that Fulham beat Chelsea than, say, Betis beat Barcelona, and the points totals are higher here.

To return to Real Madrid and Barcelona's status as clubs, not SADs, it's been reported that their fiscal "advantages" are being investigated and that the sale of Madrid's former Ciudad Deportiva [training ground] may be investigated.

I know nothing about that. They are clubs. But because they're clubs does not give them any fiscal advantage. And in Spain the debate is the other way round: they say it is the SADs that have advantage. The format is totally neutral. As for the Ciudad Deportiva, at the time there were denuncias, formal complaints, but they never got through; they were looked at and then shelved.

Why were Spanish clubs, with the exception of Madrid, Barcelona, Athletic and Osasuna, forced to become SADs?

What the SAD law meant was that the clubs were forced to have a patrimony that guarantees their viability. They are obliged to clear their debts, to have a financial basis, a tangible "value." We're seeing problems with the system and trying to resolve them. The law is what it is now and we're thinking of whether to change that.

We're seeing what the alternatives are; maybe a way in which members of clubs convert into shareholders in their clubs, where there are effectively many "owners" who are the season-ticket holders and fans.

Real Sociedad, for example, have a structure that's similar to that. But that requires them to buy shares. Clubs need social capital. We need to find a way of making members shareholders. There is a potential problem when an individual takes over who doesn't always get fully involved or understand the club. We'd like a mixed model. We have to force clubs to have economic viability to keep working. We saw that the club model didn't work.

But the SAD model didn't either: it has failed miserably.

There are two reflections I would make. Two problems with the club model: one, as the club is nobody's in particular, whoever is there [as president] doesn't really mind what happens. The president goes after four years. Also, because fans are members, they don't get involved. If fans are shareholders, they hold people to account: "that money is mine!"

Furthermore, after Sevilla and Celta [challenged their administrative relegation in the mid-1990s] the formal bank guarantees were taken away. With the new law, we'll see. Fans tend to make demands that don't always help too: "Hey, spend money, sign so and so!" When things went wrong there was, at times, a sense of: "well, someone will fix it, the council will resolve it." It's true that the SAD model hasn't worked either, no.

Ali Syed took over at Racing Santander and sunk them. He had failed to take over at Blackburn as they would not let him. Why isn't there a Fit and Proper Person Test in Spain?

In Spain there are controls. All the acquisitions are looked at to ensure there's no money laundering, that the new owners bring solvency that they have no shares in other teams, etc. There are legal controls. Here's a question: why do they have so many people going to buy clubs in England, and for so much money? Why not in Spain?

Because English clubs generate money?

Maybe, yes. But we have reflected on that and we think that it's also because to invest in Spain, you are not sure what will happen to your money. Every two years, or every year, there's a war on the TV rights. Will you have a contract? Will they pay you? Can you compete? Will I be protected? What if a team doesn't pay me and they carry on playing while I go down even though they owe me money?

Increasingly, Spanish clubs are turning to third party investment funds. Does that worry you?

We have to be very alert. UEFA is keen to prohibit them, some leagues are banning them. Our idea is to regulate them so they are transparent. They are not bad in themselves but what is bad is the practices that some can use. If someone says: "I'll give you five million to buy a player and you have to give it back, one million a year, and if he gets sold I take a percentage," it's fine.

But it has to be regulated and transparent: how is the fund involved? What are the conditions? Why? Who is there? The cleanliness of the competition has to be guaranteed, there can be no conflict of interest, no one must have shares in more than one club, there has to be limits on the number of players you have on loan. But it is not a problem of an investment fund as such; the question is what lies beneath.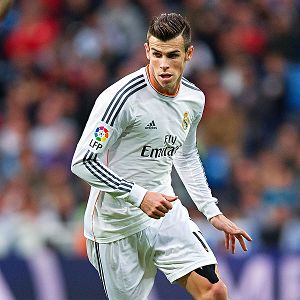 Gonzalo Arroyo Moreno/Getty ImagesBale joined Real Madrid on a six-year deal in September.
Tata Martino said that paying 100 million euros for Bale was a lack of respect to the society in which we live. Is it?

(After a long silence) It's not the only signing for a lot of money in Spain this year. You can't focus it all on Bale. Last year, in mid-August, I went to the league, amidst talk of strikes and battles and so on, and I asked them to reflect on something: with the posture that you're adopting, you have to be aware that you're in Spain, a country that has the social conditions it has right now. You're there in your enclosed world and if you act like you don't understand what's going on outside, people will not understand that, they will not accept it.

That reflection has to be applied to the money spent in football at all levels: the operations of football that involve huge amounts of money have to be well judged and well explained. In Barcelona, tax is at 56 percent, in Madrid it's 53 percent. You have to tell people that: this player coming generates money, it brings funds in, and it creates wealth. It has to be shown to be seen not just a caprice, not just a way of out-doing the other team.

Take Bale: you can explain that this guy was on billboards in Times Square, he promoted the Premier League. If he comes here he can generate wealth, he can bring money in. You have to be very respectful towards people, you have to offer explanations to society, to show that it is not just a superfluous expense. It's not just for a man to run up and down, it's something that has an economic and social value.

No one ever does, though. Match-going fans believe they are treated as an irrelevance.

You have to share the reasons for doing what you do: football doesn't just live in another dimension, it is part of society and it has to realise that. You have to make sure fans feel respected. I agree that at times it feels like fans are treated as if they have no importance, there is a lack of respect. It is a business but it has to include the fans; the product has to be better and they have to be treated better.