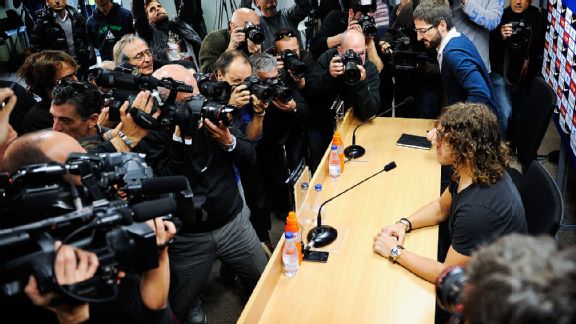 David Ramos/Getty ImagesLike all things Puyol, his announcement was dignified and without fanfare.
There are times that even the men who never admit defeat have to admit defeat. On Tuesday afternoon Carles Puyol did something he had never done before: He gave up. But if that was out of character, this was also very Puyol: dignified, honest and to the point, no ceremony, but proud. He spoke for less than two minutes.

Fifteen years and over 50,000 minutes of football later, FC Barcelona's captain announced that he will leave the club at the end of the season and take a rest. Continue Reading...