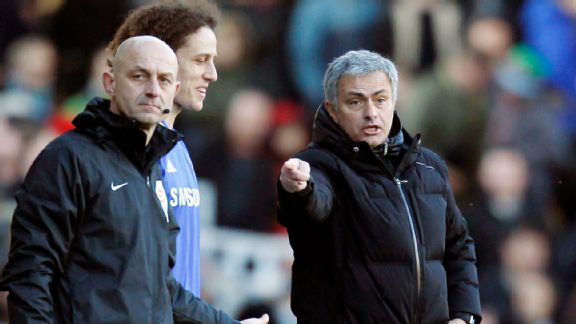 IAN KINGTON/AFP/Getty Images Jose Mourinho said all the right things -- in this case, nothing at all -- as his side fought back to beat Fulham and seize control of the Prem.
Dearest Special One --

I know I haven't always been your biggest cheerleader over the years but I've got to say, you really impressed me on Saturday at Craven Cottage.

For the first 45 minutes, your team looked like it had left its confidence, verve and aggression in Istanbul, and you had every right to be in a hot funk. This was a game Chelsea needed to win to maintain your "We're just squatting in Man City's spot" lead atop the Premier League table and, by all reasonable measures, you should have had little difficulty doing so against an opponent speeding in the HOV lane toward relegation. Continue Reading...