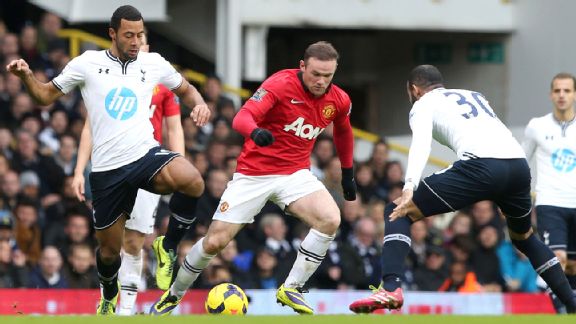 Matthew Peters/Getty ImagesWayne Rooney's impressive form is carrying injury-stricken Man United during a spell when they need it most.
Lest we forget -- and there's at least one cranky old Scot who can't and won't -- it was only this past summer that Wayne Rooney was the belle at the debutante ball, fluttering his eyelashes at Chelsea and even playing footsie with Arsenal, the club against whom he joyfully announced his arrival as England's Next Savior with a wonder goal at the tender age of 17.

Years later, on the occasion of the publication of his autobiography for which I was the American editor, I reminded him of that seminal moment. Continue Reading...