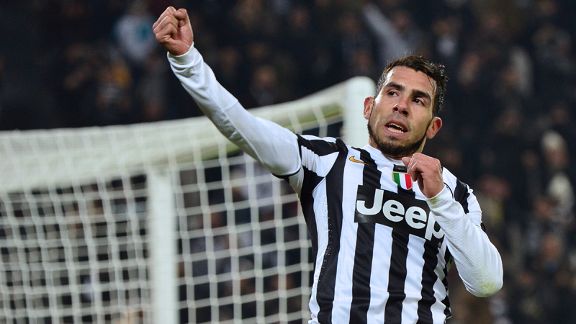 GettyImagesCarlos Tevez celebrates a goal for Juventus against Sassuolo.
It has become almost predictable when it comes to Serie A. Juventus secured yet another win and yet another clean sheet, and to top it all off, they didn't even break out in a sweat. The 4-0 victory over Sassuolo on Sunday goes some way to demonstrating the clear superiority of this Bianconeri side yet leaves a bitter taste in one's mouth. This domestically invincible team will no longer have the opportunity to challenge Europe's best in the Champions League this season.

Not even the changes in midfield were enough to provide Sassuolo with some hope of competing in this match. Continue Reading...