Juventus are back where they belong
Delighting in the smell of excitement, Juventus are once again worshipping the intoxicating sensation of being back where they belong - in the Champions League.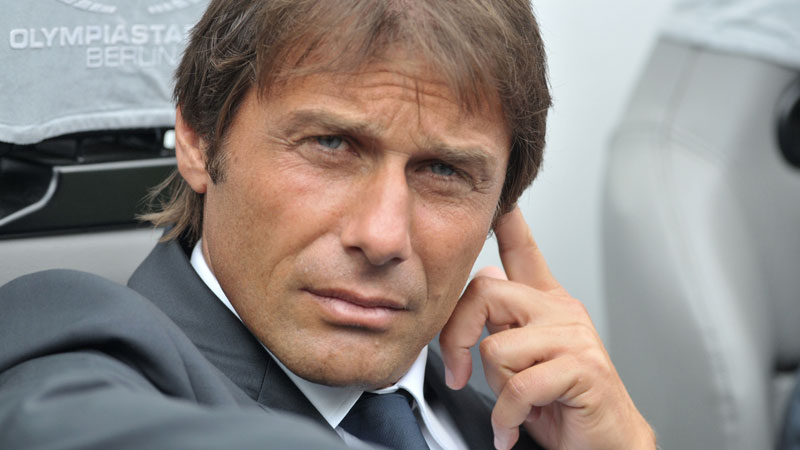 "I can't help but be happy to see the name Juventus in the Champions League groups again. This is the right place for a club that has and will continue to make history for Italian football and beyond," said a satisfied Antonio Conte.

It's hardly the group they were hoping for considering they have to open with a difficult trip to Stamford Bridge to take on European Champions, Chelsea, but it could have been much worse.

Chelsea will certainly be the Bianconeri's biggest test and in Roberto Di Matteo's men they will find a group of players bursting with creativity and technical ability and a midfield just as impressive as their own. With a miserly defence and a certain Fernando Torres, who has recently rediscovered the art of scoring goals, Juventus will have their work cut out for them.

Nonetheless, the Italians will provide an exciting test for the Londoners especially as they are likely to dominate possession, the question will be whether or not they can make that possession count.

The next match will pit them against Ukrainian Champions Shakhtar Donetsk, otherwise known as the side that love to attack. Having already played seven league matches, the club sit at the top of the table having won every single game, scoring 26 goals and conceding only three in the process. Counting on Brazilian flair in attack that allows them to create and finish goal-scoring opportunities, their solid defence is arguably the reason behind their success.

Whilst their rivals Dynamo Kiev have spent the summer bolstering their squad and bringing in key players to signal their intent, Shakhtar have been a little quiet when it comes to transfers. They believe in the talent they already have and in the rhythm they have established as a squad. Organised and determined, the club has grown in confidence and there's a real belief that they can do something special.

After all, their Coach Mircea Lucescu became the most successful coach in Ukrainian Premier League history when he managed to secure yet another title at the end of last season. Constantly accused of match-fixing, the club belong to a league that dwell in a pit of accusations and finger-pointing – something they have in common with Juve!

Devoted to the 4-2-3-1 formation, they rely heavily on the creativity and hard work of Darijo Srna who ensures a smooth transition between defence and attack whilst they boast exciting talent in the form of Willian, the player both Tottenham and Chelsea were chasing in the summer. A talented winger capable of making the difference in high profile games, Juventus will need to take note of the mesmerising superstar who is capable of injecting his side with the creativity needed to pressure the Italians.

The team's approach can be considered simple but it's terribly effective especially when playing at home in the cauldron that is the Donbass Arena.

The Bianconeri's third match will see them travel to Nordsjaelland, the Danish champions of last season, to face a side not too dissimilar to them. A team that still believe in footballing romance, Nordsjaelland is a very young club with a respectable footballing philosophy. This is not a side that look for shortcuts but a club that believes in developing youth, creating a legacy and in the power of the collective. Much like the Juve of old, they believe in developing their own players as opposed to purchasing the final product and when it comes to their style of play, they prefer fluid attacking movements rather than tactics aimed at stifling the opponent.

Their hard work and continued determination saw them secure their first league title last season and much of that has to do with Coach Kasper Hjulmand, who created a united team that was both exciting and consistent.

Unlike the Italian champions, they have little experience at the top level and they lack the necessary arrogance and grit to take them very far. However, what they do possess are interesting players even if they lost two Danish internationals over the summer. The most interesting of all is a certain Andreas Laudrup, the younger son of Michael Laudrup, the former Juventus player. Heralded as a real talent during his time with Real Madrid Juvenil B, he was the boy who scored in the final match of the season to secure the title.

Considering the above, there's no reason why Juventus should not be optimistic with regards to their chances of reaching the next round. This is their time to demonstrate the real strength of calcio and pay respect to their glorious history.