Juventus draw Celtic in Champions League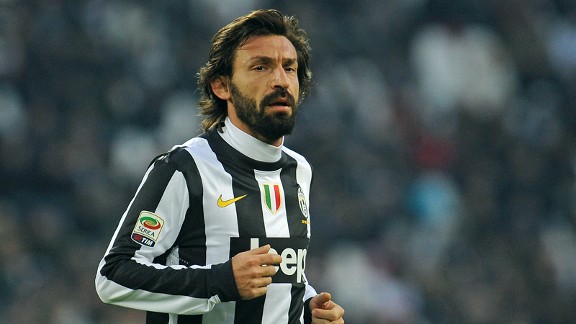 Valerio Pennicino/Getty ImagesAndrea Pirlo and Juventus will need to break down a well-organized Celtic side in order to reach the Champions League quarterfinals.
Even as Juventus breathed a huge sigh of relief at having avoided Real Madrid in the next round of the Champions League, it could be argued that Celtic was perhaps not the right team to face in the next round. On paper, the Scottish side seem inferior. After all, this is a squad that averaged 33% possession in the Champions League and were expected to fall at the first hurdle. However, they are also the side that defeated Barcelona, captured the heart of every neutral and are a squad packed with determined and physical players who are well organised and extraordinarily disciplined.

- Cagliari-Juventus moved to Parma

When Juventus looked at the teams they were facing at the group stage, they saw six easy points up for grabs against Nordsjaelland. Yet they were made to work for it in Denmark, only managing an equaliser in the final minutes of the game in Copenhagen. Complacency proved to be an issue. While big teams are excited to play the big games, they expect to convincingly defeat the smaller sides. Problems arise when these smaller sides actually know how to play football like Nordsjaelland did.

Everyone had studied the way in which the likes of Bayern Munich, Manchester United and Porto play, but not many people know what to expect from the teams that were not expected to progress past the group stage. Celtic represent the unknown. The fact Juve are a big side will further motivate the Scots who are looking to make history and please the fans who have carried them thus far in the competition.

As a squad, they are ferociously hungry and desperate to make an impact. In Fraser Forester, they have one of the best goalkeepers in Britain whose height and build alone make it practically impossible for the opponent to score. In Charlie Mulgrew, they have a dead ball expert and a player well versed in the art of taking free kicks and delivering the perfect delicious pass to exploit. In Gary Hooper, they boast a deadly finisher and a man who has managed 65 goals in 111 starts. Clinical in his approach, he has even caught the eye of the Old Lady who are reportedly interested in taking the player away to Turin. Then of course there's Victor Wanyama, a player Celtic bought for 900,000 pounds who is now worth at least 10 million pounds, if not more. A strong tackler, his mobility and powerful shots have seen him develop into arguably the club's best player.

They are not a side that are renowned for their creative flair and world-class talent, but their discipline and organisation make them a tough opponent to overcome. They defend valiantly and take every opportunity to score, usually managing something from set pieces.

Inspired by the notion of sacrifice, they are cohesive in manner but possess certain weaknesses that the Italians can exploit. For one, the Scots are prone to conceding in the latter stages of the game. Having played several superior opponents, their concentration levels have been known to drop towards the end of the 90 minutes due to exhaustion. Antonio Conte's men will need to pounce on any individual errors made and grab their chances while they can.

The Old Lady has proved to be one of the most competitive sides in the Champions League. While her fans have taken to discussing whom the Italians will face in the quarterfinals, one hopes the actual team will be focusing on the task at hand and not dreaming of what comes next. If they are at their best, then the Bianconeri are frighteningly powerful. However, if they let complacency creep into their game, then they may well allow others to exploit their weaknesses.

Celtic deserve full respect and as the Juve management insisted and they are not to be underestimated. As for the Italians, they hope they can count on intensity and beautiful play to overcome the Scots and continue the dream.