A less-than-intimidating Juventus defence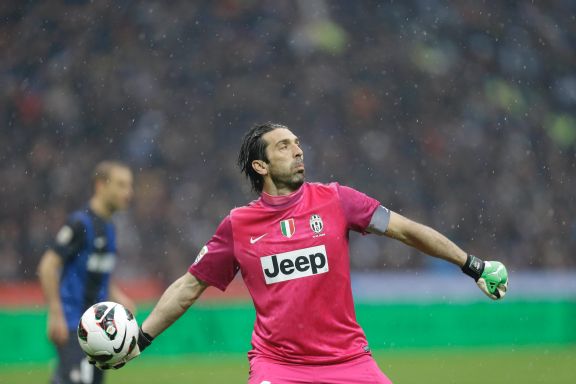 APGianluigi Buffon has made a number of misjudgments this season.
To indulge in hyperbole is what one expects when Italians discuss football. Juventus, despite winning seven and drawing three in ten matches, have been labelled as a team going through a crisis. Are we exaggerating the issue? Absolutely. Yet one cannot watch this side without feeling there's a justifiable cause for concern.

Conceding six in seven games proves there's a certain fragility within this Juve defence, yet if we analyse them one by one, we recognise that most of the goals were due to individual errors. The back line -- the same back line that represents the Italian national team -- was once the toughest defence to break down in Serie A and beyond.

Last season, Juventus conceded only 24 goals, averaging 0.63 goals a game. The year before that, they conceded 20, averaging 0.52 goals a match. This season, they have already allowed in six goals in seven games; that's an average of 0.85. Most of the goals conceded this term could have been avoided, and had Alberto Paloschi's goal for Chievo Verona stood Juventus would have conceded seven in seven.

Incidentally, on reviewing the number of tackles and interceptions made by this year's Bianconeri, it's quite a bit lower than what was managed in previous years under Antonio Conte. Not enough is being done to snatch the ball back and restart attacking patterns of play. Opponents are well aware that the slightest pressure applied to the Juve defence can, and may well, result in a goal.

Against Milan we saw how long the Bianconeri took to reorganise themselves into their defensive shape when possession was lost, while the midfield failed on certain occasions, as it did against Galatasaray, to produce the defensive work necessary to aid the back line. The lines are not as tight as they need to be, there's a lack of discipline and there are holes to exploit.

On reviewing the individuals, we must consider Andrea Barzagli's form. Last season, he was by far Juve's greatest defensive asset. However, currently struggling to overcome his injury, he has been a shadow of his former self as he attempts to recover his indomitable ways.

As for Gianluigi Buffon, he is now a goalkeeper capable of a mistake. He may still be the best in the world overall, but he has committed errors that have raised concerns. For one thing, his inability to catch the ball is something that we see more and more goalkeepers struggling to manage these days on account of the new balls. However, while Buffon was always capable of holding on, he was also capable of pushing it out into other areas when he couldn't hang on -- in other words, clearing properly. Now, when the Juve captain hasn't grasped the ball, it has fallen kindly for the opposition.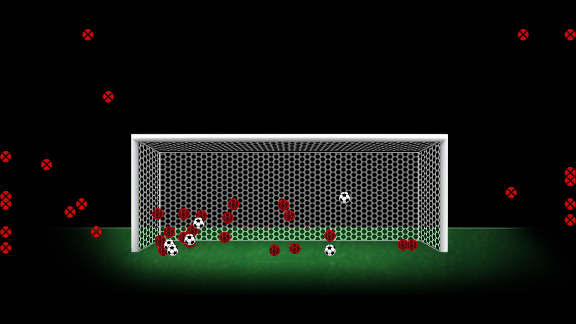 Other / ESPN statsShots and goals against Juve in Serie A this season.
Another interesting point to note is the goalkeeper's recent misjudgments. In the match against Galatasaray, Leonardo Bonucci made a colossal error when he attempted a poor back pass to Buffon. The goalkeeper usually always judges a situation well. If he decided to come out for the ball, he always got it. If he kept his line it's because he knew he couldn't get the ball. His decisions were always the right ones.

However, when the captain rushed out to get the ball that night in Turin, he hesitated and that split second allowed Didier Drogba to score the Turkish side's first of the night. Was it Bonucci's error? Certainly, but Buffon was always one you could rely on to make the right decision and mask the errors made by his defence -- something he's unable to do as well at present. Such perfect performances by the goalkeeper in the past mean he's now a victim of his own perfection. Always judged harshly, the slightest of errors causes concern for those who have only ever witnessed the very best from the world's greatest goalkeeper.

Of course we also have to consider the element of luck. One would never bet on Bonucci making such atrocious errors, on Buffon spilling the ball, or on Paul Pogba's error in midfield to allow Sulley Muntari to score his and AC Milan's second goal at weekend. Mistakes can happen, and perhaps the Old Lady has just been unlucky with the number that have been committed at this stage of the season.

When mistakes do occur, confidence wanes. It's important that these errors are discussed and analysed properly, while Juve must believe they are strong enough to overcome them. What the Bianconeri really need is the arrogance and confidence to believe they have what it takes to make history for the third year in a row.