Understanding Juve's ambition and finances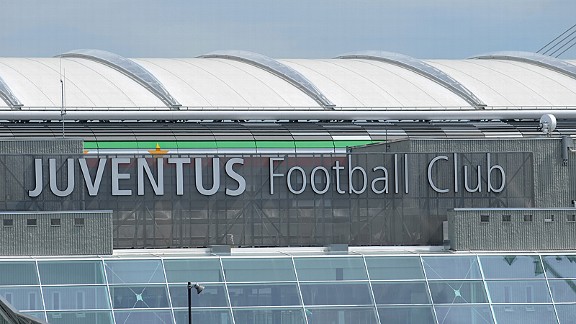 GettyImagesJuventus Stadium: Juve's greatest asset.
Francesco Calvo, Juventus' Commercial Director recently stated that the club's ambition is to be the fifth biggest club in the world in terms of turnover. At the rate they are going, they are well on their way, but it's a long road ahead.

The aim of this article is to break down the different areas that, in terms of revenue, Juventus excel at and the areas they could improve.

Stadium revenue and further projects:
Fifty one matches played, two titles won, 35 victories celebrated and 102 goals scored on its pitch, Juventus Stadium is by far the Bianconeri's greatest asset. The only Italian club to boast its own structure; 1,850,000 have entered through the stadium gate, selling out 43 of the team's games. At the end of the first season alone, Juventus made €32 million in revenue from this asset. Revenue made at the close of 2012-2013 is set to be €38m whilst the figure is predicted to go past €40m for next season -- all thanks to the glorious structure.

Not wanting to rest on their laurels, Juventus are set to open the Legends Club to the public in the game against Verona and the luxury experience the area guarantees its clients is set to make €2m a year in revenue for the Italian giants.

More over if a club does not continue to push forward with profit generating ideas, then they are simply falling behind Europe's biggest clubs. As such, the Continassa area, a piece of land that cost the club €11m (and requires hundreds of millions in investment) is set to change the manner in which Serie A clubs manage business affairs as Juventus will become the first Italian club to boast Real Estate.

Within the area will be a multiplex cinema, restaurants, a hotel, and most importantly Juve's training centre and their headquarters. This will not only generate millions in revenue and guarantee steady cash flow but it will improve the value of the surrounding residential areas to benefit the city. A recent study showed properties close to a Serie A stadium boasted a higher than average value.

Commercial Revenue:
The future looks bright but when it comes to commercial revenue, Juventus need to step up their game. On the topic of shirt sponsors, the Old Lady is some way short of the likes of Barcelona, Arsenal and Bayern Munich. The German giants command nearly €29m a year from their shirt sponsors whilst Barcelona, according to their vice president Javier Faus, have now signed the biggest shirt deal ever. "There are payments to come of €30.5m, €32m and €33.5m," he said. With further bonuses to arrive should they win the Champions League. Juventus, by comparison, have made €35m in total over three years for their deal with Jeep. That is approximately €11.7m a year in revenue. Not good enough.

Unfortunately, Serie A as a whole is suffering when it comes to generating money from jersey sponsors as for the first time, the figure has decreased, by 18%. According to Sporteconomy, shirt sponsorship deals brought in €69m this time around whilst it was €84m a year ago.

However, shirt deals aside, Juventus have much to improve in terms of commercial revenue, something they ought to learn from Milan, who lead the way in Italy. According to Deloitte's Football Money League 2013, the Rossoneri made €96.8m, whilst Juventus only managed €73m in commercial revenue. Better commercial deals, a wider reach internationally and a great social media presence have made Milan an example to follow. On Facebook alone they boast over 17 million fans, a far cry from Barcelona's 44 million but certainly better than Juve's seven million.

Signing Kaka back made sporting sense but it has made even more business sense. On August 24th, Il Sole Ore website reported Milan had 16.4 million followers. Now, just over two weeks later, they have 17.2 million with posts on Kaka generating thousands of likes. The Twitter hashtag #welcomehomekaka was used over 110,000 times to demonstrate the impact one transfer has made on a club. With such a large social media presence, Milan are better equipped to sell more merchandise and engage more of their fans worldwide.

TV Money:
According to Deloitte: "Italian clubs continue to be most heavily reliant on broadcast revenue which contributed 59% (€0.9 billion) of their total revenue." Other top European teams find the money generated from TV only contributes between 20-40% of their total revenue.

Juventus collected €90m in TV revenue whilst bottom placed Pescara only picked up €20m, but thankfully the Bianconeri are not as dependent on this income as other clubs in Italy.

Salaries:
What Deloitte also mentioned in their recent Annual Review of Football Finance report is that "Serie A clubs had the highest wage/revenue ration (of 75%) amongst the 'big five' European Leagues and suffered the highest operating costs."

Indeed when considering that Roma pay €92.5m gross (fourth highest) for salaries when such little money is being generated, it becomes a problem. Unsurprisingly Juventus pay the most in terms of wages in Italy, shelling out €115m a year. However, that figure is more than sensible when comparing it to what Milan paid in 2011 - €180m gross. Currently, the Rossoneri pay €105m, the second highest figure in Serie A.

Interestingly, not one of the top three earners in Serie A are Juventus players, although Carlos Tevez comes in fourth with €4m a year.

All in all, Juventus' ambitions can be realised within time. Revenue in 2012 stood at €199m whereas the sum increased to €280m in June 2013. With so many projects and ideas put in place to continue growing the brand and encourage more revenue, the Old Lady can rest easy -- Juventus are leading the way in Italy.