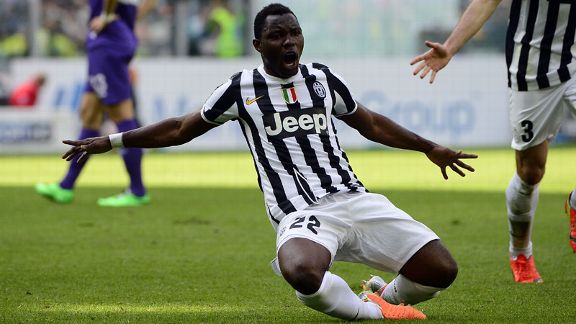 GettyImagesKwadwo Asamoah opened the scoring for Juventus against Fiorentina.
Yet another victory for Juventus, and this one was to equal Torino's record of 14 consecutive home wins from 1975-76. It may not have been an especially dazzling performance against Fiorentina, but when the same opponents must be faced twice more over the next 10 days -- in the last 16 of the Europa League -- energy needed to be preserved.

Kwadwo Asamoah and his delicious feet ensured a 1-0 victory and the full three points to keep Juve at the top of the table.

Fiorentina's strategy was obvious in the first 45 minutes. Continue Reading...