There's no place like home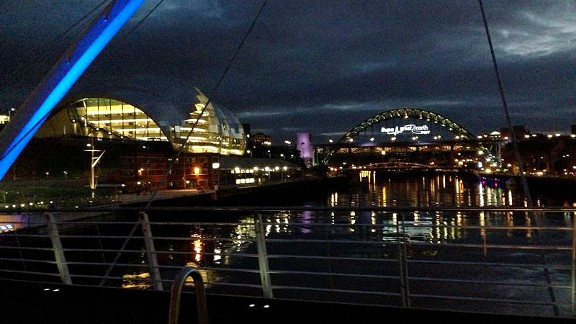 Courtesy of Jozy AltidoreAfter a summer of hotel living, Jozy is moving to his new home this week.
People across the world frequent hotels every day. Some for a night, maybe two, while others vacationing or on business trips stay much longer.

And then there's me.

When it comes to hotel accommodations, I've single-handedly redefined the term "extended stay" since my arrival at Sunderland. Yes, I've been living in a hotel since I made my transfer from the Netherlands and fortunately that's now coming to an end.

After more than a month of room service and daily housekeeping, I am finally moving into my new home Friday in England.

A whole bunch of factors played into this lengthy process of finding a new residence, particularly due to our extensive travel schedule at Sunderland. Preseason trips to Italy and Hong Kong, along with a journey to Bosnia for our U.S. men's national team friendly, didn't leave a whole lot of time to go house hunting.

However, I found a great place last week with a beautiful view of the water that perfectly suits me. I can't wait to get settled in and acclimated to my new surroundings, which will give me a better opportunity to really experience the area I will now call home for the next four years.

Sure, it's cool to not have to clean, make your bed or do any of those other chores that come with having your own place. But staying in the same hotel for so long was like my own little version of luxurious house arrest. Now, with that out of the way, I can just focus on soccer.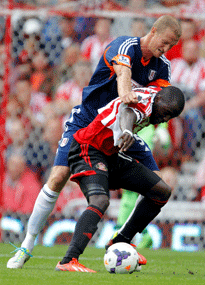 PA PhotosFulham's Brede Hangeland gets to grips with Jozy during his competitive debut for Sunderland.
And speaking of my job and profession, my return to the Premier League in our season opener against Fulham was bittersweet, to say the least. Obviously, it was disappointing that we were unable to get the victory in our first home game at the Stadium of Light. It was a match that should have resulted in a better outcome for us.

One moment I enjoyed on a personal level was stepping on the field with teammates to get the campaign underway. It was great feeling to be back playing in the Barclays Premier League. And to say that the Sunderland fans were amazing would be an understatement. I obviously heard our supporters were passionate before my arrival, but being able to experience that atmosphere first-hand more than lived up to the hype.

Hopefully we are able to turn things around quickly and right the ship starting Saturday at Southampton. We are working hard this week preparing for the match and will do our best to bring home a positive result.

In closing this week, I wanted to show some love for my friend, Julie Foudy, and the rest of the U.S. women's national team on their "30 For 30" feature, "The 99ers," which aired Tuesday on ESPN. You ladies revolutionized the game of soccer in America more than 14 years ago and the impact you left still resonates today across the country.

Follow ESPN FC columnist Jozy Altidore on Twitter -- @JozyAltidore