Reflecting on an awesome 24th birthday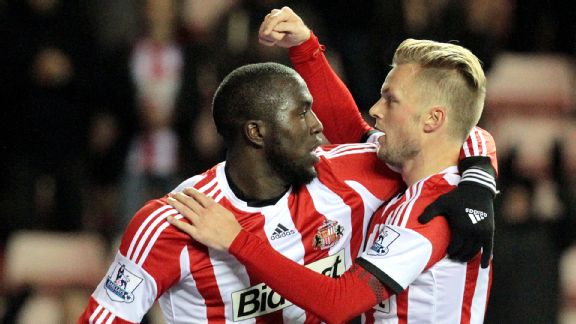 Lindsay Parnaby/Getty ImagesAfter celebrating a big upset over Manchester City, Jozy Altidore has plenty to be happy about on his 24th birthday week.
SUNDERLAND, England -- What an amazing week. I don't think there's any other way I could describe it any better.

Obviously, we all go through our ups and downs in our own lives, both personally and professionally. But this marked one of those weeks loaded with highlights that I won't soon forget.

It all started Wednesday with celebrating my 24th birthday with family and friends at my home in England. My 9-year-old niece even surprised me with a whole spread of awesome cakes and ice cream. And trust me, it all tasted just as good as it looks in the photo I shared with you in this blog entry.

I think the one thing I really reflected on is the fact I've been living my dream as a professional soccer player for more than seven years. That's like almost a third of my life. Honestly, that is crazy to think about. But there isn't a day that goes by that I'm not thankful for the opportunities I've been presented and the life I get to lead.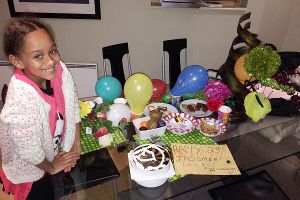 Courtesy of Jozy Altidore Jozy's niece surprised him with delicious cake and ice cream for his birthday.
When my birthday comes along each year, I seem think about it just a little bit more and this year was the same.

That same day I celebrated my birthday another great moment from the week occurred when my Sunderland teammates and I earned a hard-fought 2-1 victory against Southampton in the Capital One Cup at the Stadium of Light.

As you all saw, we put together a very strong performance against a fellow Premier League club to get the win. Personally, it was a nice moment to get the assist on Sebastian Larsson's game winner and help us march in.

With the win, we advanced to the quarterfinal round of play where we face Chelsea -- another Premier League foe -- on Dec. 17 at home.

Looking at our schedule, that's going make things pretty busy for us. According to our slate, we are booked to play eight matches between Dec. 4 and Jan. 1, so that is going to be one, crazy stretch of games for our entire organization.

Then Sunday, more excitement came to our us and our tremendous supporters when we picked up an important 1-0 victory against Manchester City at the Stadium of Light. With that triumph came those much-needed three points as we attempt to better our position in the Barclays Premier League standings.

It was an excellent way for us to go into this international break we are on and hopefully we can build off the result when return to action.

For me? I am off to London for some meetings and will then join manager Jurgen Klinsmann and my United States teammates for our international friendlies against Scotland and Austria.

I am definitely looking forward to meeting up with the team after our solid finish in the CONCACAF hexagonal in October as we continue working toward next year's World Cup in Brazil.

Until next time, take care everyone.