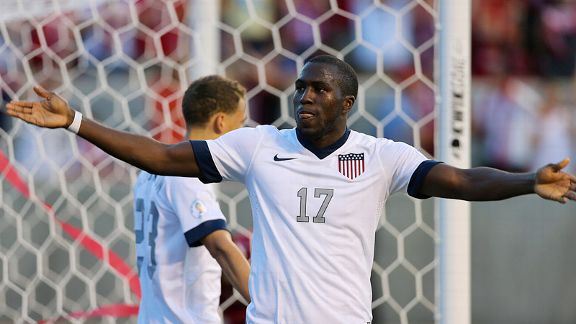 George Frey/Getty ImagesIt's been a special year for Jozy Altidore, whose U.S. Soccer award is richly deserved.
Truly honored.

I really don't know how else to describe how I felt upon learning I was named this year's Male Athlete of the Year for United States Soccer. Saying I was surprised when told I had earned the honor would be a complete understatement.

Finding myself among such an accomplished group of current and former players who have received the award was humbling, to say the least.

First and foremost, I want to thank all the fans who voted for me online at USsoccer. Continue Reading...