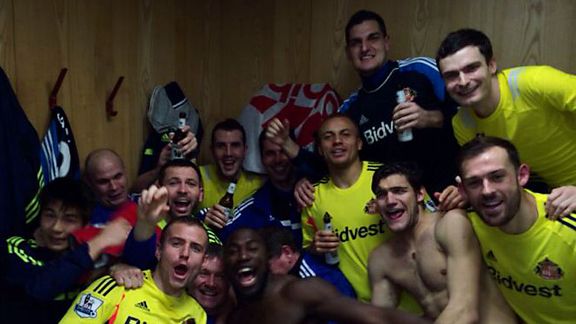 Courtesy of Jozy AltidoreWe had every reason to enjoy our post-game celebrations having beaten Man United at Old Trafford!
Life as a professional football player could easily be compared to riding a roller coaster that seemingly never stops.

There are amazing highs you experience as an individual as well inside the team structure. And at the other end of the spectrum, there are some horrific, gut-wrenching lows that make you question why you chose this path for a living.

Yet, every once in a while, you get the opportunity to be part of something special, something that will stay forever with you. Continue Reading...