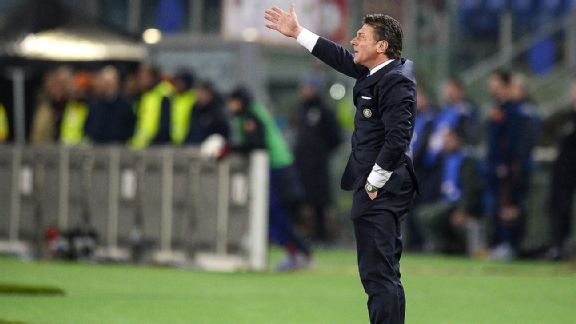 Andreas Solaro/AFP/Getty ImagesInter Milan manager Walter Mazzarri hopes to extend the Nerazzurri's unbeaten run to six matches.
Inter should get a chance to extend their unbeaten streak to five this weekend as the Nerazzurri host Torino at the Stadio Giuseppe Meazza on Sunday.

The game has Europa League ramifications as Inter are six points ahead of Torino with 12 games to go. With sixth place qualifying for the Europa League this season, both teams will have plenty to play for.

Inter team news:

From a health standpoint, Inter are as healthy as they have been all season, as Hernanes has recovered from his injury,

But it is not injuries that will worry Inter boss Walter Mazzarri, as both Walter Samuel and Juan Jesus will miss the game due to suspension. Continue Reading...