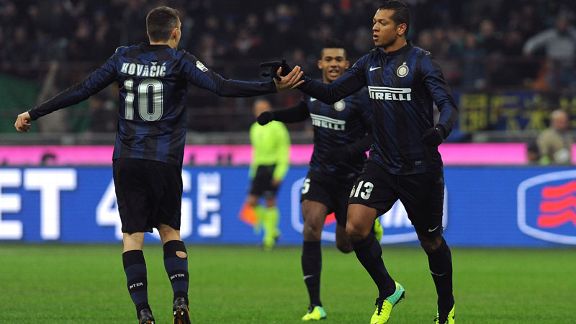 GettyImagesFredy Guarin gave Inter Milan an early lead but they were given a tough test by their Serie B opponents.
Once again, Inter made life difficult for themselves on Wednesday as they almost threw away a three-goal lead to Serie B minnows Trapani in their Coppa Italia tie before hanging on for a 3-2 victory. Inter will now travel to Udinese in January for a place in the quarter-finals.

Everything seemed to be going to plan for Walter Mazzari as Inter jumped out to a three-goal half-time lead, starting with an own goal after only four minutes from Trapani goalkeeper Richard Marcone. Continue Reading...