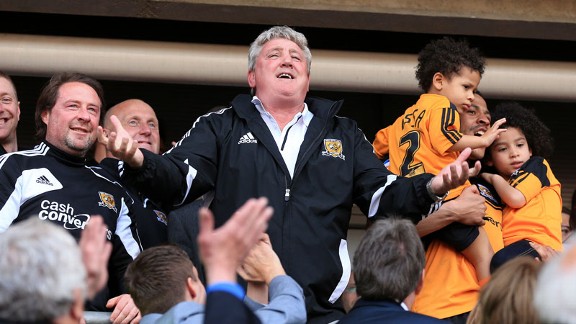 PA PhotosSteve Bruce celebrates promotion back to the Premier League.
Ever since Steve Bruce was Manchester United captain in the early 1990s, he has used a phrase for trips to Wembley. After Sunday's FA Cup semifinal victory over Sheffield United, the Hull City manager will be "smelling the hot dogs" at least once more. Before that, Premier League safety is the target and a positive result in Sunday's dress rehearsal with Arsenal can confirm it.

Bruce's achievements in following last season's promotion from the Championship have won the admiration of Gunners boss Arsene Wenger. Continue Reading...