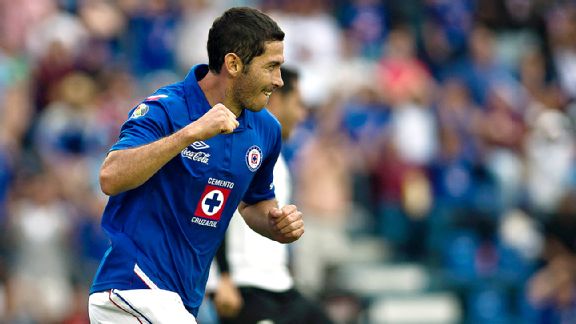 Ronaldo Schemidt/AFP/Getty ImagesIsrael Castro joins Chivas from Cruz Azul and will be a sorely needed steady presence in the Guadalajara midfield.
Carlos Salcido? Jesus Corona?

Chivas fans were on tenterhooks Wednesday as owner Jorge Vergara announced to a local media outlet that there could be a "big signing" announced very soon.

Then it came: 32-year-old midfielder Israel Castro from Cruz Azul.

Fans may have been underwhelmed given the hype, but the Pumas youth product has the potential to become an important cog in Chivas' team for the next couple of years.

In a team of players in Guadalajara who have a tendency towards inconsistency, central midfielder Castro is a seven out of ten type of player, week in, week out. Continue Reading...