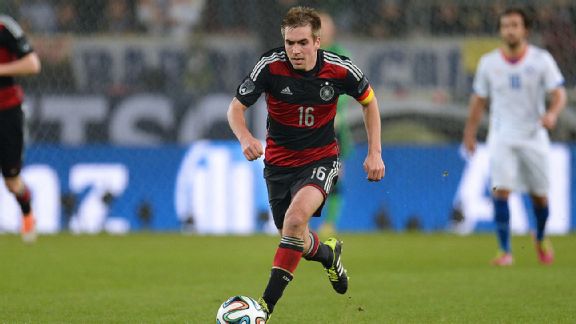 Patrik Stollarz/AFP/Getty ImagesCaptain Phillip Lahm was a midfielder for Germany and a left back for Bayern.
SAO PAULO, Brazil -- Philipp Lahm was quoted in a Brazilian newspaper, Folha de S. Paulo, saying that he does not want to play left-back anymore. He can play right-back or midfielder, he said. In the friendly against Chile, 100 days before the opening game of the World Cup, Lahm played midfielder, but in the left side, almost a winger.

The ability to play in many roles is one of the qualities of Germany.

It's the capacity of playing the same way and controlling the matches. Continue Reading...