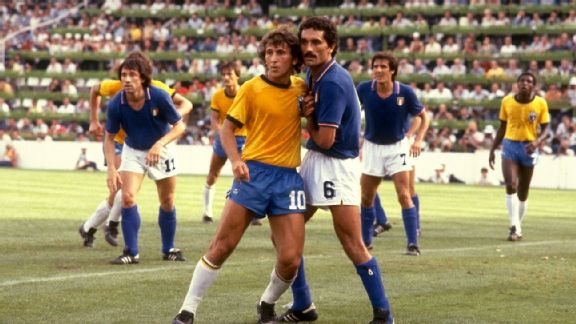 Allsport/Getty ImagesBrazil's Zico in action at the 1982 World Cup.
Football is watched globally but consumed locally. The game's big stars are billboard names all over the planet. Those who describe their activities and achievements have a more limited range of popularity -- but within their area, the TV match commentators can be figures of huge significance.

Brazil is currently mourning Luciano do Valle, who on his way to cover Sunday's game between Atletico Mineiro and Corinthians was taken ill and died at the age of 66.

He was a play-by-play announcer of some renown. Continue Reading...