Brazil's options without Fred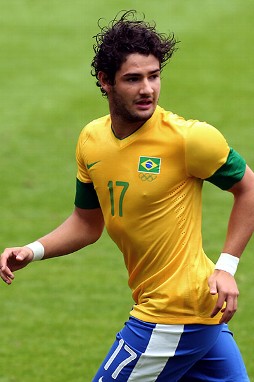 Stanley Chou/Getty ImagesAlexandre Pato played on the Olympic team that reached the finals in London.
Pato obviously does not deserve to be selected for the Brazilian national team. Not even with 14 goals scored for Corinthians, which made him the team's second-highest scorer this year. Pato already seems like a veteran at 24 years old. He's not very thrilling. He is undeniably talented, and the most cost-effective among the most technical strikers in soccer worldwide.

But there is another side of the issue that should be taken into consideration.

If Felipao loses Fred (currently out at least three months with a thigh injury) at the dawn of the World Cup, who's going to take his place? Jo would be his backup. Well-deserved due to the Confederations Cup.

And then? Leandro Damiao? Inter is crazy to sell him, and buyers are uncertain about purchasing him. And let's face it, going from Fred to Damiao is a step down.

Pato always gives the impression that he can do more, but those who work with him always face the challenge of giving him back the hunger that great players need. This is why Felipao chose him, although he has his own major reservations over his attitude.

Without Fred, there are only two options.

The first is to bet on Pato.

The second is mine: Diego Tardelli as center-forward.