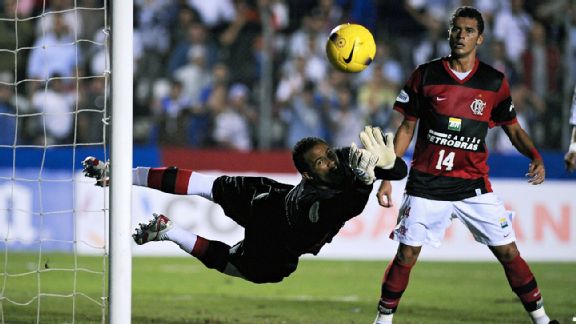 PABLO PORCIUNCULA/AFP/Getty ImagesA former hero for Flamengo, Bruno now faces a very long road back to continue his career.
Perhaps not even Quentin Tarantino could have come with a more gruesome and bizarre plot: a famous goalkeeper from Brazil's best-supported team goes to court accused of ordering the killing of his mistress. But this is a real case that rocked Brazilian football during the 2010 World Cup.

Four years later, Brazilians have again been drawn to the tragic life of former Flamengo captain Bruno Fernandes, who signed with lower division club Montes Claros in a desperate attempt at a second chance. Continue Reading...