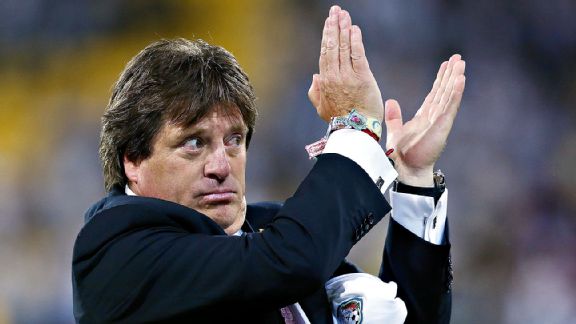 Hagen Hopkins/Getty ImagesMexico fans hope head coach Miguel Herrera can guide El Tri to its first World Cup quarterfinal since 1986.
As Friday's World Cup draw nears, Mexico supporters, like those of every country involved, will be eagerly anticipating the results, but with a slight twist. Unlike other squads, El Tri only really need to fear one team in the draw -- Mexico.

- Faitelson: Mexico is in "pot of death"

Things have changed since the aftermath of the 2012 London Games, when Mexico's gold medal victory over Brazil had most El Tri fans thinking that the 2014 World Cup draw was when the excitement, anticipation and worry over the tournament would really begin. Continue Reading...