HBO's Real Sports sheds light on Chivas USA allegations


The HBO program Real Sports' feature on Chivas USA, shown Tuesday night in the United States, won't have made for easy viewing for Chivas owners Jorge Vergara, Angelica Fuentes or anyone else within the institution.

Real Sports investigated the ongoing case of two former youth coaches at Chivas USA -- Daniel Calichman and Theothoros Chronopoulos -- who allege that they lost their employment because they are not Mexican or of Mexican heritage.

In a statement issued Wednesday, the club expressed disappointment at the allegations before adding: "We absolutely reject any form of discrimination and racism."

There were alarming questions that need answering and the repercussions will be fascinating to follow, especially if the club is found guilty of discrimination in a court of law.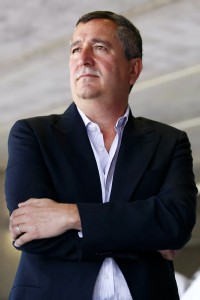 Gerardo Zavala/Getty ImagesWith allegations of discrimination lingering, Jorge Vergara could be left wondering if Chivas USA is worth the trouble.
But while the piece dug into the swift change toward the "re-Mexicanization" that occurred since Vergara and Fuentes took full control of Chivas USA last summer, there were a few points relating to the Mexico link that perhaps should've been brought more to the fore.

The first is that the "Mexicanization" of Chivas USA is done very much with CD Guadalajara as the central focus, despite it being in a different country and 1,500 miles away. Chivas -- as Guadalajara is commonly known -- only play with Mexican players, but Americans with Mexican parents are also considered, so the handing out of questionnaires to youth players to find out their background -- however crass it may seem -- has to be understood with that in mind.

That's not saying it is necessarily right but it does provide some background, especially if you consider Chivas have won just two titles in 26 years and are desperate to get the best young "Mexican" talent, whether that should be found in Mexico or the United States.

The other distinction that needs to be emphasized is the nationalistic sentiment that has always driven the club south of the border and its fans. The institution may have its quirks and the owners run things in a sometimes perplexing way, but any person with Mexican ties can play for the club regardless of race or background.

It's hard to believe that an MLS franchise that did the same by using players from either the U.S. or Canada -- relying largely on producing its own players -- wouldn't be very popular and widely acclaimed in its home country.

The thing that strikes when thinking about Chivas USA and the Real Sports feature is what exactly the club brings to Vergara and Fuentes.

Considered an abject failure in the U.S., with a discrimination lawsuit pending and a wave a bad feeling in general toward the franchise, it makes you wonder at what point the owners will think it just isn't worth the effort.