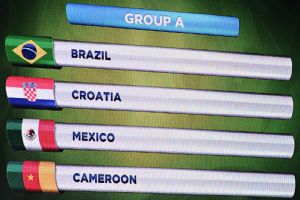 Vanderlei Almeida/AFP/Getty ImagesGroup A presents a favorable draw for Mexico.
We did well. The draw went very good for Mexico, we can't complain: the best manifestation of South American football, an African team with spectacular athletic skills and a European squad that knows how to compete on the pitch. We can't complain.

I am familiar with this type of plan: "We beat Croatia, we tie Brazil and we get a result against Cameroon."

Mexico landed right where it had to end up in the World Cup draw: in Group A, and there are many ways to read into that. Continue Reading...