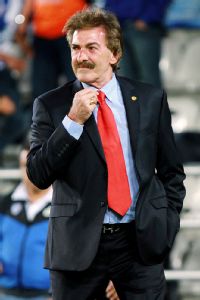 Hector Vivas/Getty ImagesRicardo La Volpe appears to have energized Chivas.
I know, the Liga MX has at times been ... boring this Clasura. There have even been moments when I considered switching over to an MLS game in order to avoid another 0-0 or 1-1 match. Welp, might as well watch the Chivas USA vs. Portland game. Do I even know more than two or three players from the Chivas USA squad?

It has all been a bit underwhelming. Chivas, for example, have only scored 13 goals in 15 games but are sitting at a playoff spot in eighth place. Santos have only won six games but are in third place! Continue Reading...