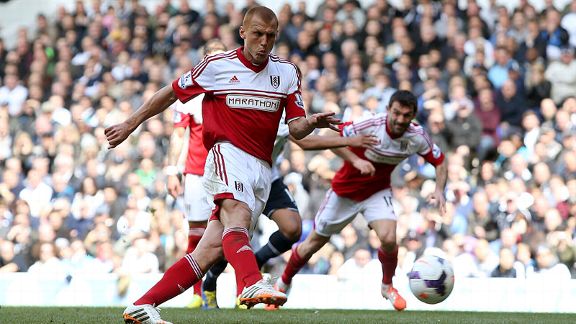 PA PhotosSteve Sidwell misses from the penalty spot during Fulham's 3-1 defeat at Tottenham.
Felix Magath's men remain in peril following Saturday's defeat to Tottenham, and when he sits down to analyse the difference between winning and losing here, it could well serve as a template for the last eight months of Fulham's season of struggle.

The inadequate and mismanaged transfer budgets from the last two seasons alongside Martin Jol's poor judgment, lax organisation and inflated ego created a culture of failure at the Cottage that may yet see them relegated from the Premier League. Continue Reading...