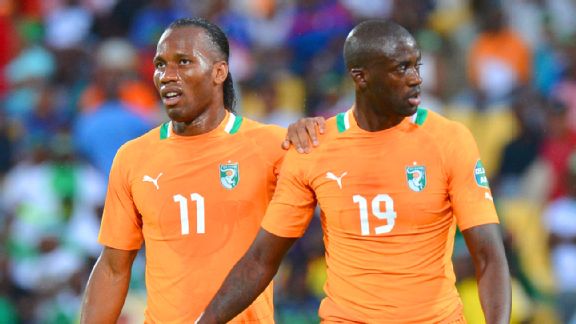 Ben Stansall/Getty ImagesIvory Coast stars Didier Drogba and Yaya Toure will look to emerge out of Group C against Colombia, Japan and Greece.
Africa's big five are likely to feel satisfied with their lot after the 2014 World Cup draw. They all avoided defending champions Spain, finalists from 2010, the Netherlands, "sworn enemy" Uruguay and European heavyweights England and Italy and France.

Continental champions Nigeria may feel they have the clearest path to the knockout round while Ghana will have the toughest, in what may be dubbed the group of death which includes Germany, Portugal, and the United States.

The Black Stars have progressed from a group that has involved Germany before and even though they lost to them in 2010, they emerged from that pool. Continue Reading...