Football Africa: Focus on Algeria, a sleeping giant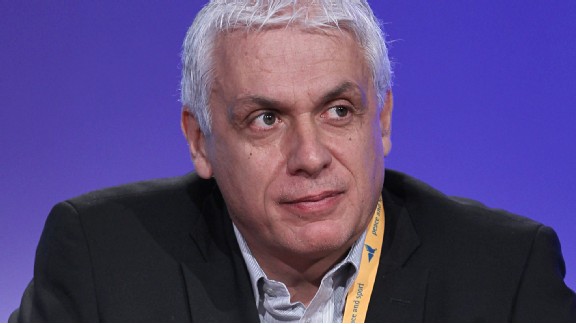 GettyImagesES Setif coach Hubert Velud won Algeria's Ligue Professionnelle
It's difficult to believe the African country that lays claims to having the first football club on the continent only launched a professional league two-and-a-half-years ago. Algeria's Club Athletique Liberte d'Oran was founded by settlers in 1898 and is listed as a pioneer of the game in this part of the world.

On September 24, 2010, Algeria's Ligue Professionnelle 1 and 2 kicked off to a mass audience at both home and abroad, amongst expats who were glued to television sets. It was not a new concept, in that it featured clubs fans were familiar with but its importance was in creating an official structure for the game to be played.

The most crucial application of that was in payments. Although they were not very high, they were formalised. The estimates at the time suggested that the average salary of a newly professional footballer was around $3,600 a month with the highest paid man, ES Setif's goalkeeper Faouzi Chaouchi, believed to be earning $10,000 a month. Predictions were that those amounts would not rise sharply in the short term, but players would be guaranteed a sense of security.

Algeria also hoped to create a league that would be able to compete with others in the region, such as the Egyptian and the Tunisian competitions. A stronger domestic competition would help them retain top players rather than lose them to foreign leagues, especially to the France, and achieve greater success at the CAF Champions League.

The last Algerian team to win the tournament was JS Kabylie in 1990, but ES Setif and JSM Bejaia have put up good fights in recent competition. Neither of them will play in this year's main draw, but the progress they have made is particularly heartening to ES Setif coach, Hubert Velud. His team won the title and he told FIFA.com he was "pleasantly surprised" with the standard of the game in the country.

"I've even found it consistent in quality with what I have seen in Morocco and Tunisia," he said. Although there is obviously room for improvement. "Algerian football is physical because there is a lot of intensity in the matches. But there is an obvious lack of discipline. The level of training of players needs to improve. Algerian players are often technically gifted and they can be strong, but tactically there are gaps."

That much could be seen when Algeria returned home winless after the 2010 World Cup. One thing they could take great heart from was the way they qualified for that tournament, ahead of Egypt. The Arab spring had something to do with the outcome of that draw, but it should not be forgotten that it affected Algeria too and their progression was not simply a fluke as they had been previous and even historically relevant representatives of the continent on the global stage.

Of the three World Cups Algeria participated in, their 1982 showing is the most memorable. They became the first African team to beat European opposition when they defeated West Germany 2-1. Victory over Chile in Algeria's last group stage match left them on the brink of second round but they needed a favour from West Germany, who were playing the next day.

For Algeria to go through, West Germany had to beat Austria by a margin of three goals or more. Anything less than that, a draw or an Austrian win would see West Germany and Austria progress and Algeria knocked out. In what is widely considered a conspiracy, West Germany scored just after the first 10 minutes of play and then parked the bus. The two teams were content to kick the ball around without purpose until the full time whistle which ended Algeria's challenge in the competition.

Fans on all sides were disgusted and Algeria sent an official complaint to the sport's governing body but the result stood. It did, however, prompt a change to the system. FIFA decided that after the incident, all future final group stage matches would kick off at the same time to prevent a recurrence of that situation.

The mid 1980s are what Algeria will consider their golden years. Players such as Rabah Madjer, Djamel Menad and Djamel Amani helped them win the 1990 African Nations' Cup, but they had to wait another two decades before they competed on the world stage again.

Now, Algeria find themselves in a fairly good position to qualify for the 2014 World Cup. They are joint top of their group on six points, with Mali behind on goal difference. Over the next two weeks, they could break away if they beat Benin and Rwanda and they will have a friendly against Burkina Faso on Sunday to warm up. Should they make it to Brazil, Algeria will want a stronger showing than any of their previous efforts, to prove that in their corner of North Africa football is on the rise too.